Thing to Do
Chihuahuan Desert Nature Trail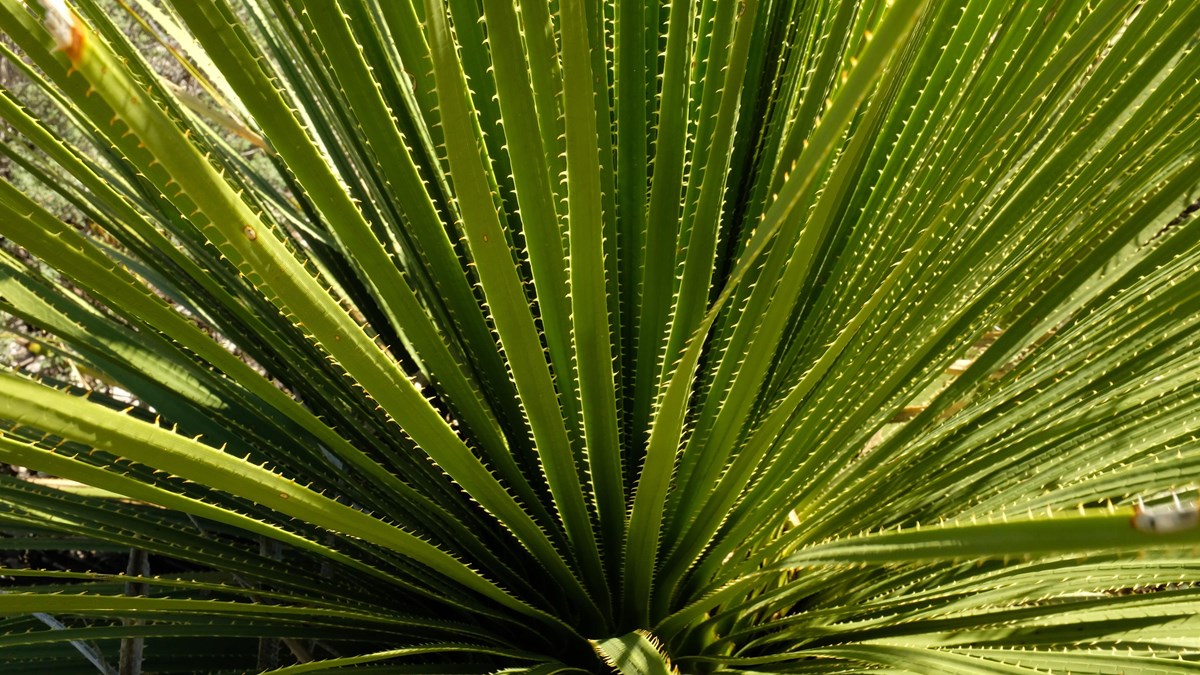 Labels along this 0.7 mile (1.1 km) nature trail loop provide information on plants found along this route. The upper section of this trail is wheelchair accessible and leadsd 0.2 mile (0.3 km) to a viewpoint with a shade shelter.
This easy hike takes about 30 minutes with an elevation gain of 100 feet (30.4m).
A varity of desert plants can be found along this trail. Mule deer occasionally graze in this area.
Entrance fees may apply, see Fees & Passes information.
The trail is closed at dusk and night in the late spring, summer, and early fall to not disturb the bats as they emerge from Carlsbad Cavern. Check at the visitor center for more information.
Accessibility Information
The upper section of the trail is accessible for 0.2 mile (0.3 km).
Last updated: April 10, 2021