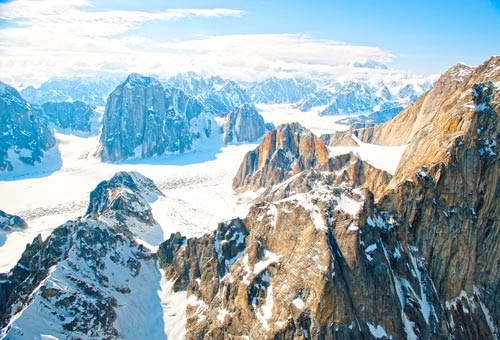 A World of Ice and Snow
Seeing the Alaska Range and Denali from the air is a popular year-round activity. Flight-seeing can be done from the Denali area (which includes Healy, McKinley Village and Cantwell) as well as towns farther away, like Fairbanks, Talkeetna or Anchorage.
A handful of companies may land their passengers on a glacier in the park. This is an opportunity to walk in places that, until the start of aviation, were incredibly inaccessible. Glaciers in the Alaska Range are, for many people, the epitome of wilderness. Seeing them from the air is memorable, but setting foot on one often helps people understand the truly massive scale of the landscape.
Companies authorized to land on glaciers in Denali:
Learn more about flight-seeing in Denali