Thing to Do
Cochran Shoals Fitness Loop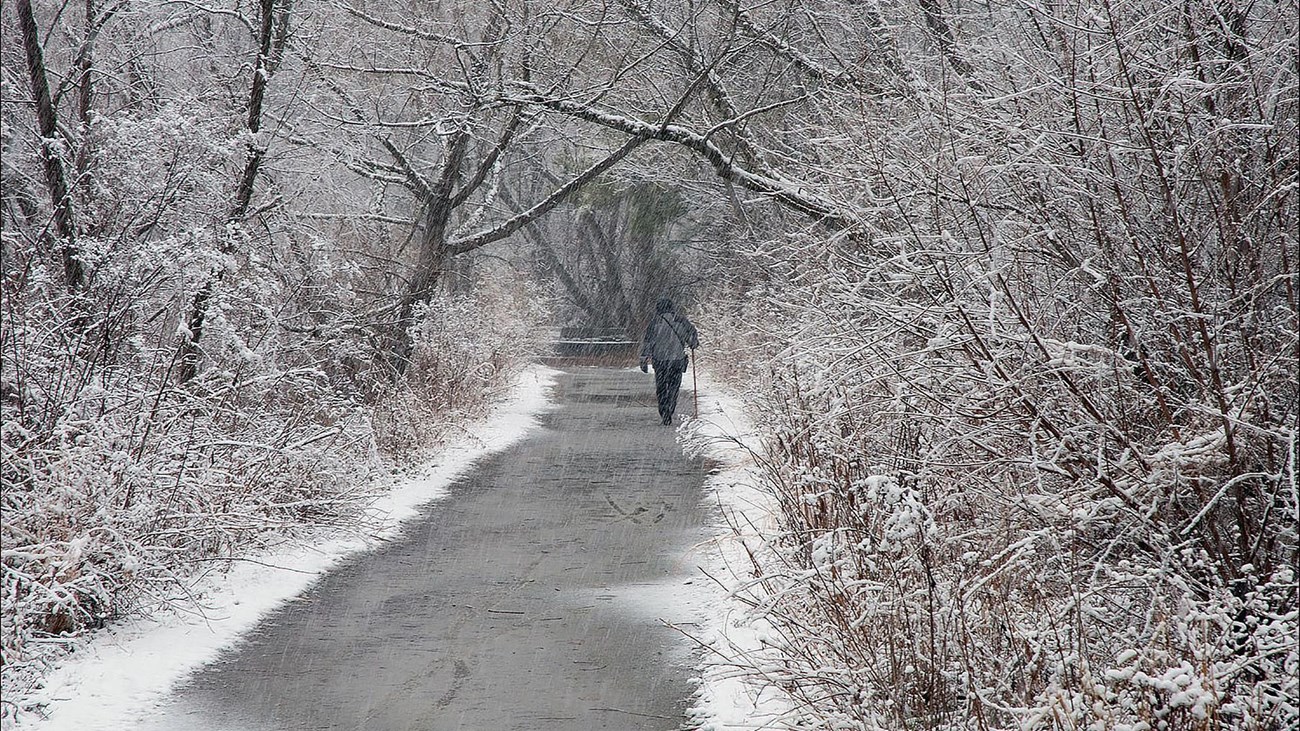 Let me count the ways to enjoy the Cochran Shoals Fitness Loop:
a leasurely stroll with the family
a jog on the way home from work, avoiding rush hour traffic
testing out that new bike with the kids
or getting out to see what nature has to offer at dawn.
Don't let the "Fitness" part of the name scare you away. The 3.1 mile loop connects the Columns Drive Parking Lot and 
Entrance fees may apply, see Fees & Passes information.
Time of Day
Day, Dawn, Dusk
Accessibility Information
The trail is relatively flat as it is entirely in the flood plain with only short chane of grade. The trail is made of crushed stone and should be easily passible in all weather conditions. While the trail is between 10 and 20 feet in width.
Last updated: February 3, 2021