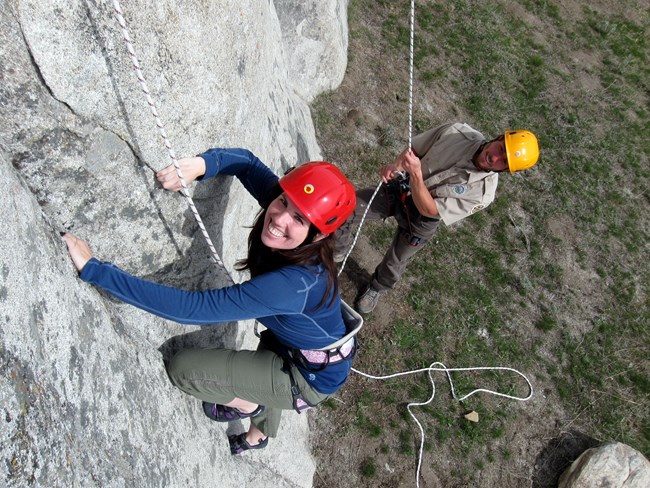 The Idaho Department of Parks and Recreation offers visitors the opportunity to experience climbing on world-class granite.

What is the Climbing Experience Program?

The Climbing Experience Program is a chance for beginners to try rock climbing in a safe setting on some of the best granite in the country. Trained employees set up easy routes for the novice climber to get a feel for the rock. Visitors will be able to try their hand on a variety of routes and difficulties. Participants will be exposed to concepts, techniques, and equipment that serves as an excellent introduction to the sport of climbing.