Thing to Do
Bonita Canyon Drive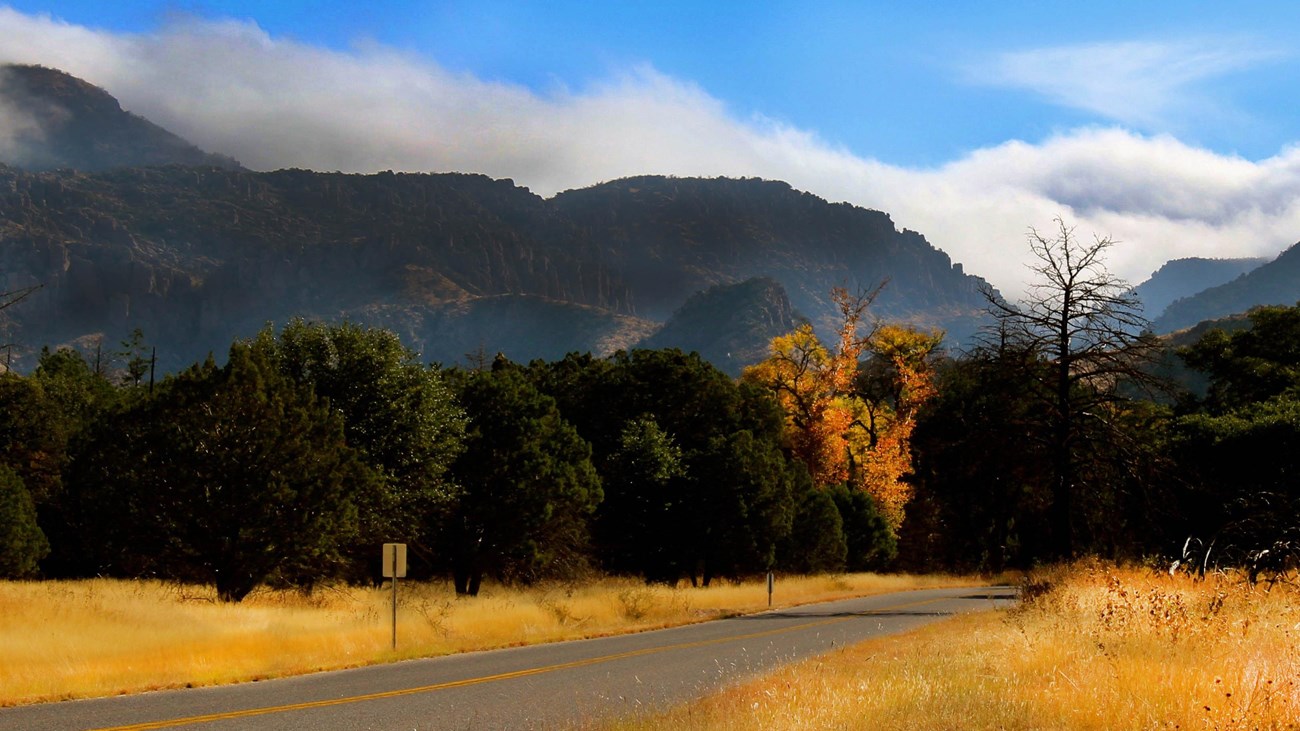 Making a gradual climb through oak, cypress, and pine forests, this 8-mile paved drive winds to Massai Point, a perfect place for a picnic. The overlook has a 360-degree view of Rhyolite Canyon, adjacent valleys, and surrounding mountain peaks. Massai Nature Trail is a .5 mile loop trail which allows you to discover the geologic story of the park. A stop at the exhibit building along the nature trail provides additional park information. The drive provides access to Faraway Ranch, Visitor Center, Bonita Canyon Campground, multiple pullouts to enjoy the scenery, and trailheads to the 17 miles of day-use hiking trails. It is recommended to enjoy the pullouts on the way back down from the end of the road for better viewing. Please follow the speed limit; animals are constantly crossing the road.
Driving the 8 miles to the end of the road and returning back down will take 30-45 minutes.
Entrance fees may apply, see Fees & Passes information.
Accessibility Information
The vehicle length limit for the scenic drive past the Visitor Center is 24 feet. If driving with a trailer, this limit includes total combined length of both vehicle and trailer. You are able to unhook a trailer and leave it in the Faraway Ranch parking lot if planning to drive up Bonita Canyon Drive. Exception: If camping in the campground, the length limit is 29 feet for a vehicle or trailer. You can use the campground, but cannot go further up the road if longer than 24 feet.

Occasionally, the scenic drive is closed past the campground if there are inclement weather conditions or road hazards. Check our alerts for any closures.
Last updated: May 6, 2021