Thing to Do
Blue Basin Overlook Trail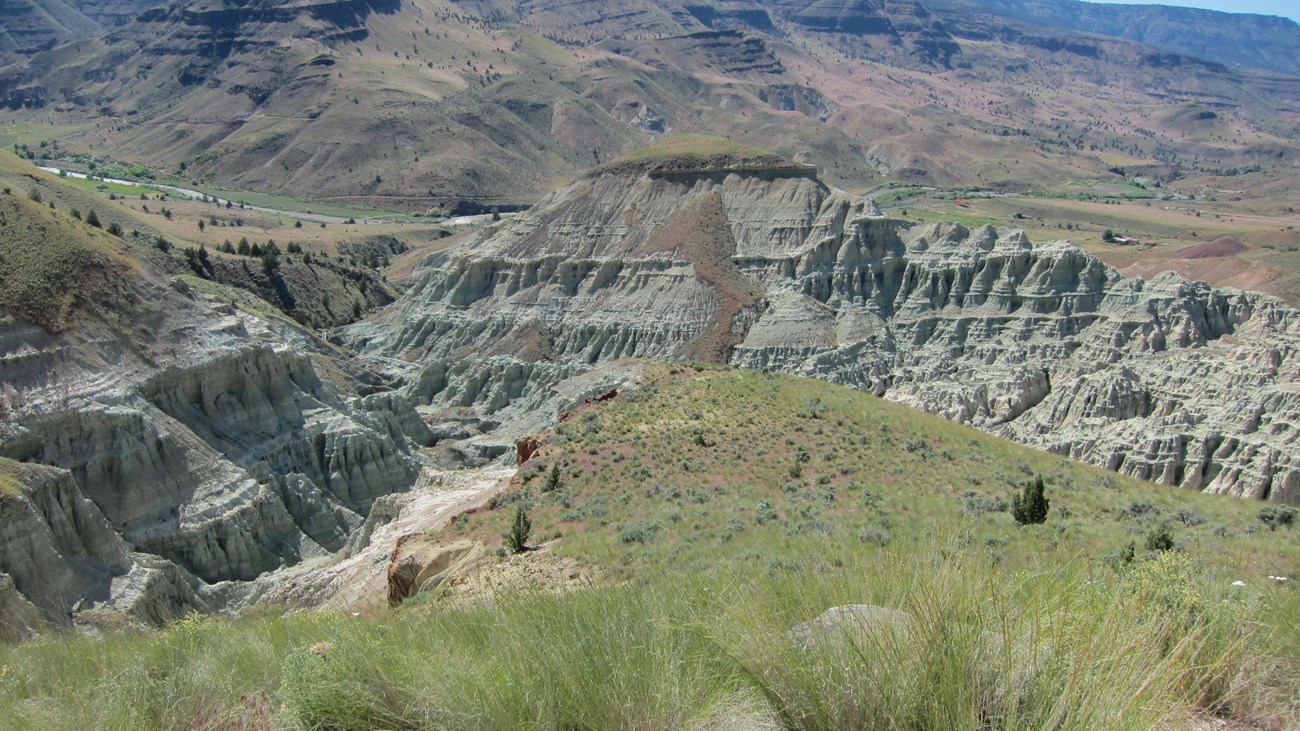 The Blue Basin Overlook Trail is a 3.25 mi (5.2 km) trail that climbs 760 ft (230 m) in elevation to an overlook of Blue Basin. This trail provides breathtaking views down into steep canyons and grand vistas of the John Day River valley. It starts both at the Blue Basin parking lot and also connects along the Island in Time Trail.

No collecting is permitted and off-trail hiking is strictly prohibited. Please stay on trail.
Activity
Front-Country Hiking
Entrance fees may apply, see Fees & Passes information.
Drive 4 miles north on HWY 19 from the HWY 19 / HWY 26 junction and the parking lot for Blue Basin will be on the right-hand side. The trailhead starts from the parking lot or along the Island in Time Trail.
Accessibility Information
This trail climbs 760 feet in elevation with a minimum width of 15 inches. Trail has rocks and changes between gravel, dirt, and claystone composition throughout. There is a wooden bridge for a short portion of the trail.

Potential hazards: Rocks, high winds, muddy after rain and snow
Last updated: June 17, 2022