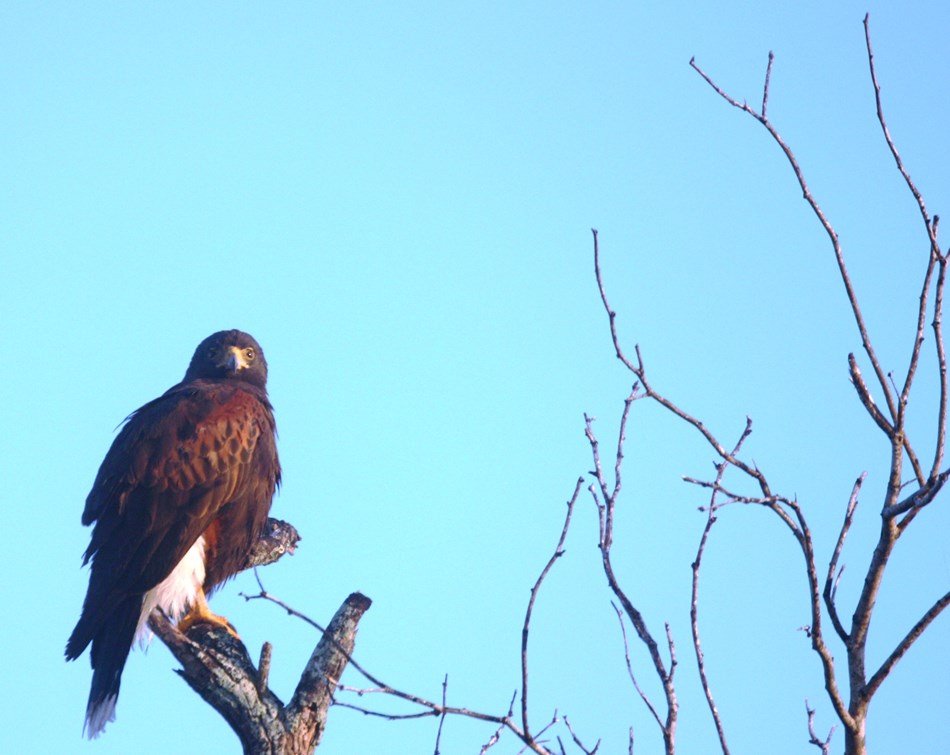 Birding Oasis
Over 170 years ago the second battle of the U.S.-Mexican war took place along the banks of a dried river bed. The park has preserved a portion of the dense vegetation that once forced U.S. and Mexican soldiers into hand to hand combat. Today, this site is an oasis for a variety of bird species.
Resaca at a Glance
Take a walk along the trail and you might encounter birds of prey such as the white tailed hawk or osprey. These raptors take advantage of the hunting grounds of the open field. A stroll down the brush line trail lets you experience the dense brush of the battlefield. This dense brush is now alive with the songs and calls of the Great Kisakdee, Couch's Kingbird, and Ladder-Backed Woodpecker.
An additional trail leads to a deck overlooking the resaca. This provides a perfect perch to observe birds such as the Roseate Spoonbill, Ringed Kingfisher, Green Heron, Neo-tropical Cormorant, and Great White Egret going about their business in their native habitat.
Patience and a careful eye will make Resaca de la Palma Battlefield one of your favorite birding sites.