THING TO DO
Bike the Tea Kettle Trail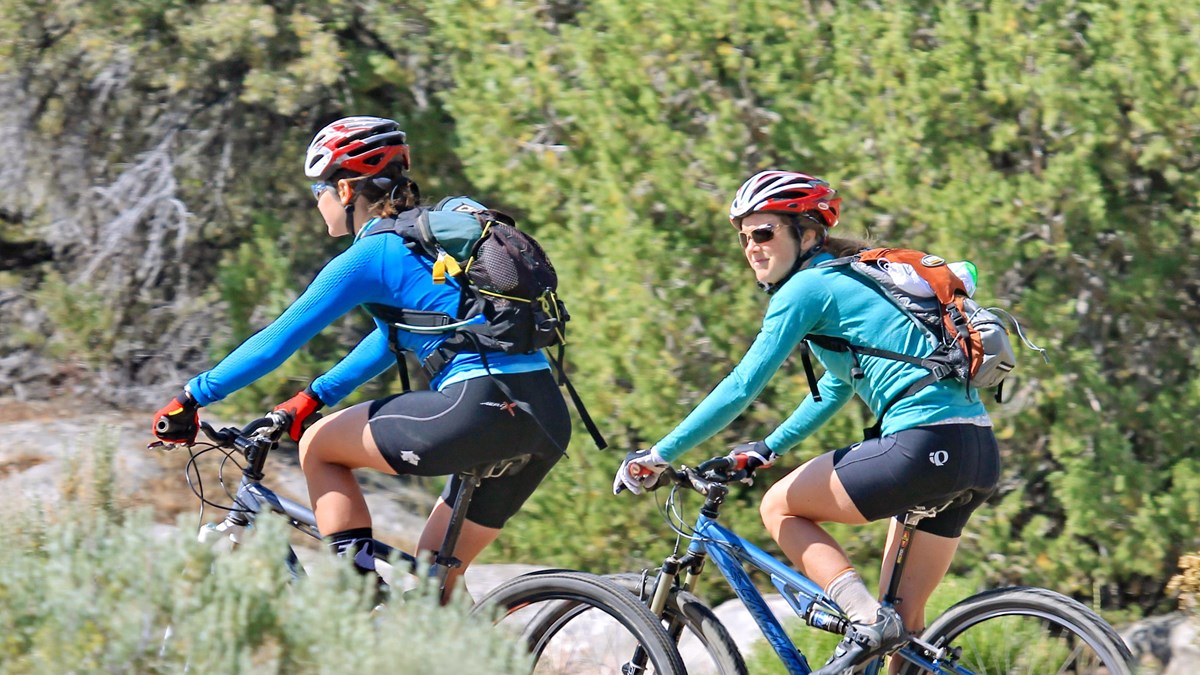 Tea Kettle Trail is a great mountain biking trail that runs between Bread Loaves and Elephant Rock. The trailhead can be accessed from the Bread Loaves group camping parking lot or the parking area next to Elephant Rock. From one end to the other, the trail is 3 miles. Mountain bikers can connect with other trails or ride on the road to create loops and longer rides.

Many trails at City of Rocks are multi-use, meaning they can be used by mountain bikers, equestrians, or hikers. However, some trails, especially those near popular climbing routes, are for foot traffic only. Free trail maps are available to help guide your hike or ride! A reminder about trail etiquette: Bikers must yield to horses and hikers. Horses have right-of-way so hikers and bikers should step off the trail while horses pass. Pets are allowed on trails in City of Rocks National Reserve and Castle Rocks State Park but must always be on a leash no longer than six feet.
Entrance fees may apply, see Fees & Passes information.
Location
Bread Loaves Parking Lot
Accessibility Information
3 miles one way. Trail may be narrow and relatively steep in some areas.
Last updated: December 31, 2020