Thing to Do
Stroll to the Big Tree Wayside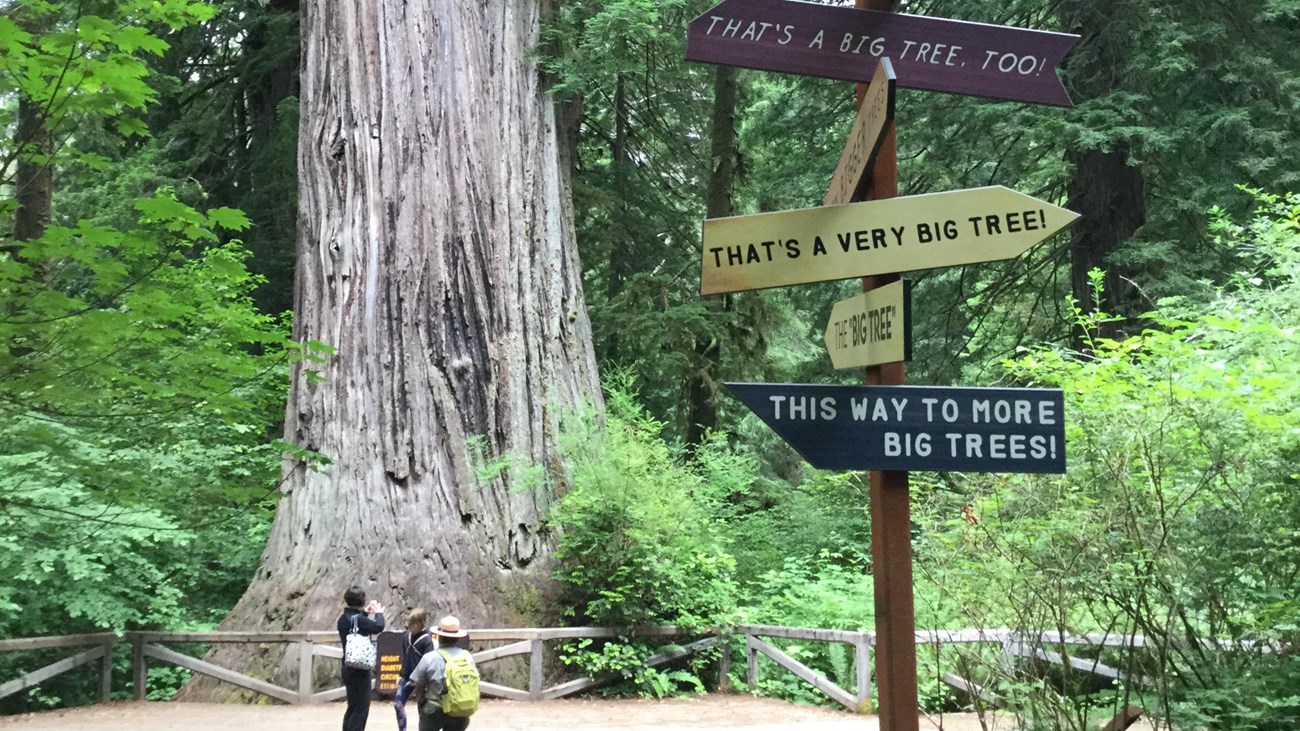 Quickest Way To See Some Really Big Trees

Located in Prairie Creek State Park and just off the Newton B. Drury Scenic Parkway, this is an easy walk to stunning old-growth redwood trees. A viewing platfrom and interpretive signage is located around the "Big Tree".  

The walk to the Big Tree is less than 200 yards (100 meters) from the parking area.
This location is popular with visitors, tour groups or charter busses that have less than half an hour to experience any redwoods. Limited RV and trailer parking is available. Detailed trail information and audio boxes are located at the trailhead so people can hear from Yurok elders about redwood trees. Vault toilets are located at the parking area. 

Other short walks like the 15-minute "Circle Trail" are found next to the Big Tree.
Easy walk to large old-growth redwood trees.
Only service animals are allowed.
Entrance fees may apply, see Fees & Passes information.
Location
Big Tree Wayside Trailhead
Parking for this site is towards the southern end of the Newton B. Drury Scenic Parkway - about half a mile north of the Prairie Creek Visitor Center.
Winter will be rainy and very wet.
Summer morning fog is likely.
Accessibility Information
The paved trail to the "Big Tree" is four to five feet wide and is level.
Service animals are welcome.
Last updated: August 31, 2021