THING TO DO
Bicycle between Point Lookout and Leonardtown, MD
For those seeking to explore Southern Maryland or to travel the extent of the Potomac Heritage NST corridor, bicycling and paddling, combined with some short hikes, are the best self-powered ways to experience the area. Point Lookout State Park and Leonardtown have different lodging options and opportunities to paddle are exceptional.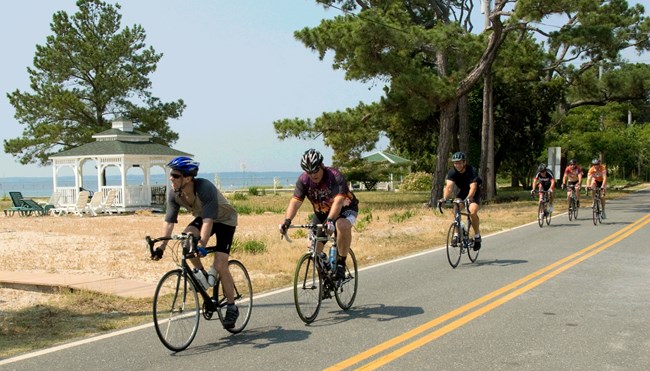 With a stop at
Piney Point Lighthouse, Museum and Historic Park
, the bicycling route between
Point Lookout State Park
and
Leonardtown
is approximately 45 miles. Cyclists should allow time for a visit to
Historic St. Mary's City
and for a paddling trip on MacIntosh Run to a takeout at the Leonardtown Wharf. This route is included in the
Adventure Cycling Association
"Tidewater Potomac Heritage" route map set, following Route 5 (exercise caution or use alternate route); Flat Iron, St. George's and Drayton roads; Route 249/Piney Point Road; Route 244; and Route 5 into Leonardtown (exercise caution). The route works in reverse, of course, and could be expanded.
Depending on length of time at points of interest. An overnight is possible at Brome-Howard Inn near Historic Saint Mary's City. 
Entrance fees may apply, see Fees & Passes information.
Season
Spring, Summer, Fall
Last updated: February 16, 2018