Thing to Do
Become an Independence Junior Ranger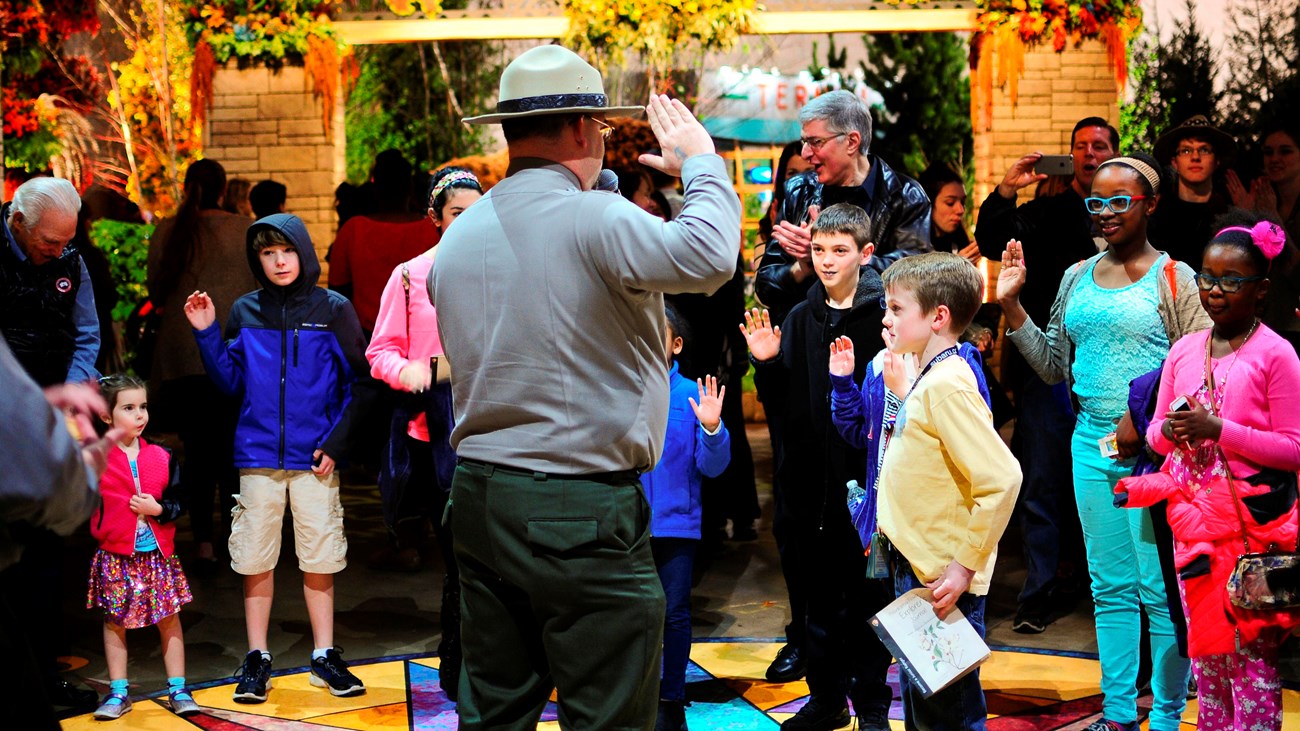 The park offers a Junior Ranger map.
Families visiting the park can learn more about the sites using the Junior Ranger map. Pick up a map in the Independence Visitor Center and then find historical places, objects, and documents in the park to spark discussions with family or friends. Participants earn badges.
The Junior Ranger app gives kids a way to interact with the park's stories on their mobile device. Search for "Independence Junior Ranger" in the App Store
(for iPhone and iPad only)
. It's a free download! The young - and young at heart - will enjoy "ringing" the Liberty Bell on this app. Not to mention how much fun you can have dressing up yourself (or your pet) in virtual colonial costume. Participants earn certificates.
At home or school? Take the online 
Junior Ranger Challenge
 to learn about the park's stories. Kids earn Junior Ranger badge stickers through the mail. They are spiffy!
*Note: While the park appreciates our Junior Ranger enthusiasts, maps and badges are not available through the mail. Thank you for your understanding!
Activity
Junior Ranger Program
Pets are not allowed on-site, unless a designated assistive dog or miniature horse. Read the
regulations
concerning pets and service animals in the Superintendent's Compendium.
There is no fee to participate in any of the park's Junior Ranger programs.  
The on-site program is only available during the day, but kids can participate in the other two programs anytime.
Accessibility Information
Park buildings, programs, films and exhibits are accessible through a variety of means, including ramps, open captioning, audio description, and assistive listening devices. Check out the full
listing of accessibility services
 available at each site within the park.
Last updated: September 20, 2023