Thing to Do
Become a B.A.R.K. Ranger at Pu'ukohola Heiau National Historic Site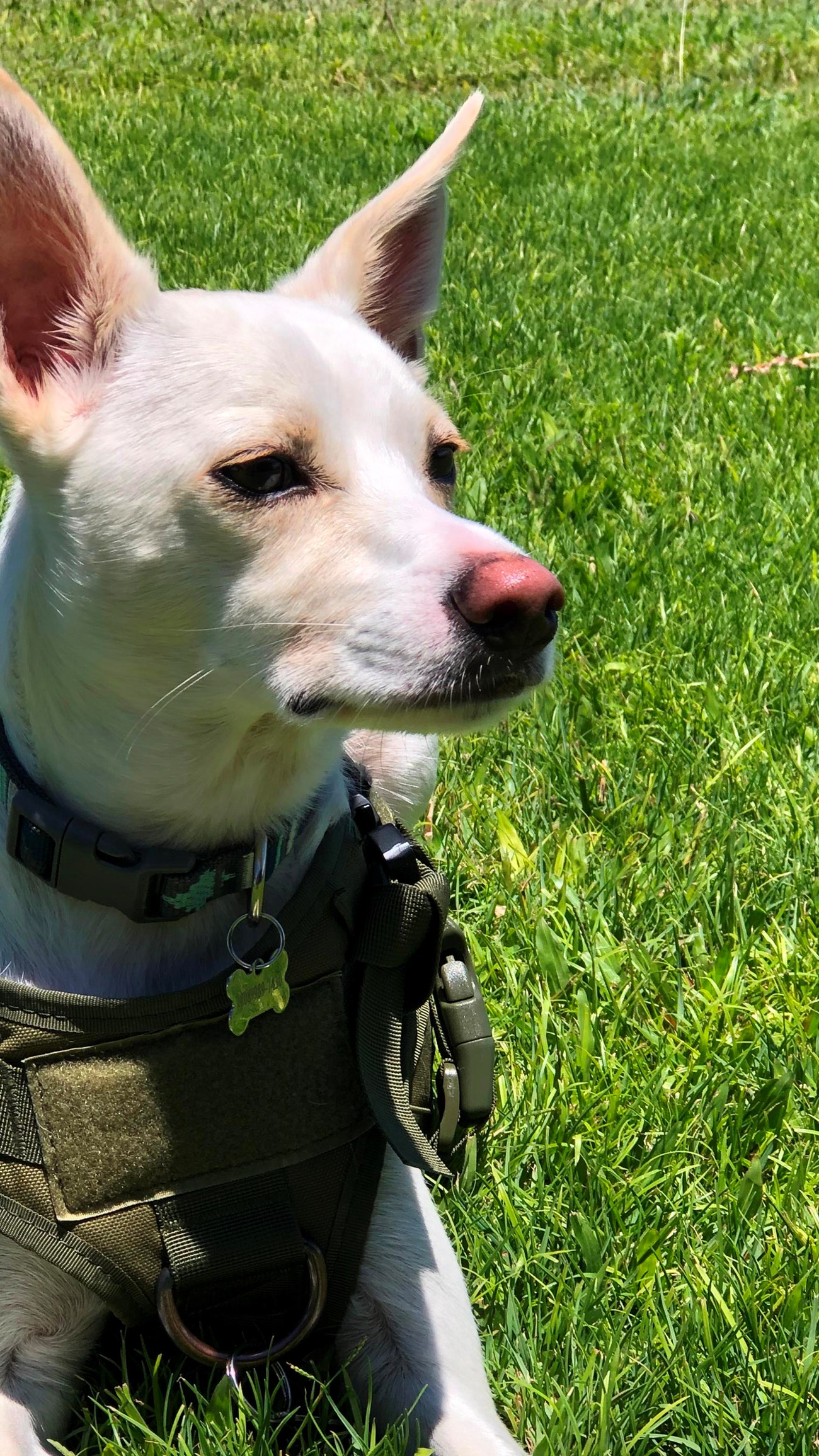 A new program at Pu'ukoholā Heiau National Historic Site had developed for people who love visiting the park with their fur buddies. The B.A.R.K. Ranger Program encourages dogs (and other family fur friends) and their people to complete at least one B.A.R.K. Code activity geared toward teaching and practicing the etiquette needed when dogs visit historical sites like Pu'ukoholā. The new self-guided program is as easy as B.A.R.K.!
•  
B
ag your dog's waste and remove it.
•  
A
lways leash your dog. Keep your dog on a six-foot leash and under control at all times.  
•  
R
espect wildlife. The park is home to many native species, most notably the State Bird of  Hawaiʻi, the nēnē. 
•  
K
now where you can go. 
After completing one or more activities, a free 5"x7" certificate will be signed by a park ranger, to honor the commitments between handlers, their dogs, and Pu'ukoholā Heiau National Historic Site.
In addition to the certificate, the B.A.R.K. Ranger Program has a limited edition "Dog Tag" that is included as a reward for participation. This program is offered on Saturdays starting at 9:00 am. This is a the half mile looped (paved) trail walk and talk with B.A.R.K. Ranger O'Shen and Park Ranger Mokihana Tadio. The walk and talk will start at the visitor center. We are working with our partners (Hawai'i Pacific Parks Association) in stalking the park store with B.A.R.K. Ranger Dog Tags or cool Bandana's for purchase in the future.  
Dogs and other pets are not allowed in many areas of the park for safety reasons, and for the protection of threatened and endangered native species. B.A.R.K. Rangers and their humans know where they can go (always on a leash). Don't end up in the dog house, visit the website for a complete list of pawsibilites with rules and regulations. Check the 
Superintendent's Compendium 
for exemptions regarding authorized service animals. All pets and service animals in the park must be leashed at all times. 
The program walk and talk could take a minimum of 30 minutes to a miximum of 60 minutes. It all depends on the group and questions asked if wanting a more detailed story of the park and or program.
B.A.R.K. Program walk and talk will be on a paved half mile looped trail with a couple areas where there are 8-10 flights of stairs. Participants with their fur buddies must bring water as necessary, a leash no longer than 6 feet, and a "pawsitive" attitude. Weather conditions may vary, please check
social media
posting for any changes or rescheduling. Learn more about
regulations and policies
regarding pets at Pu'ukoholā Heiau National Historic Site. 
This program is open to all ages (must be able to handle their own animal). 
All fur buddies are welcome to participate in this program. It has been hard during this dificult time for all, but we would like to invite your pet with their handler to be apart of our National Park Service animal friendly park Ohana (family). 

B.A.R.K. Code

Bag your pet's poop.
Always keep your pet on a leash.
Respect wildlife.
Know where you can go.

As long as the pet and handler follows the B.A.R.K. Ranger code, you can take your leashed fur buddy everywhere you can go in the park. Enjoy the outdoors and sharing the trail with others. 
Entrance fees may apply, see Fees & Passes information.
During this pandemic, we highly recommend you call and reserve a spot (we will welcome walk-in as well). We are still following state and local CDC guidelines and would like for everyone to be safe with wearing face mask and social distance of 6' or more.
The B.A.R.K. Ranger Program walk and talk tour will begin at 9:00 am HST. Contact park staff for further information at 808-882-7218 daily from 7:30am-5pm
Accessibility Information
A half mile looped trail starting from the visitor center heading north to the base of Pu'ukoholā Heiau, there is a paved path with two sections of the trail heading to Pelekane Bay that has a little decline with 8-10 flights of steps and continuing on the paved path you will come to a slight incline with 8-10 flights of steps that will take you on a journey along the coastal part of the trail and looping back to the visitor center to complete this loop trail that is accessible to walk. Wheelchair path accessible to the base of Pu'ukoholā Heiau and Mailekini Heiau.
Last updated: October 30, 2021