Thing to Do
Bartram Trail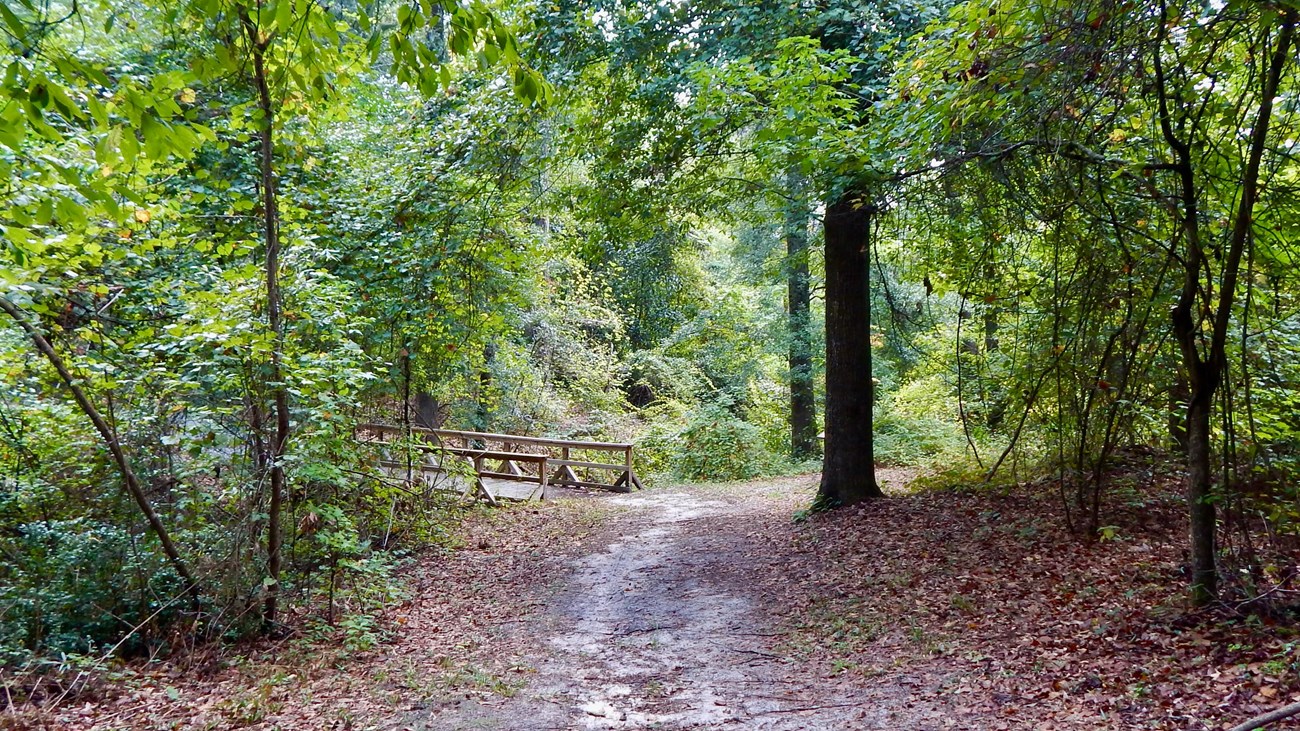 William Bartram (1739-1823) was a well-known naturalist who traveled through this area in 1774 and 1776. Bartram wrote about the "Old Ocmulgee Fields" in his journal. The trail winds lazily through the woods on both sides of the railroad bridge, which was built in 1874 and is on the National Historic Register. Walking this trail, you may encounter deer, squirrels, chipmunks, lizards and many varieties of birds.
The trail distance is 3/4th of a mile one way.
A 3/4th-mile hiking path through woods between the Southeast Mound and the Visitor Center.
Pets are allowed on the park grounds on a leash no longer than six feet.
Pets are not permitted in the Visitor Center unless they are a service animal.
Please pick up after you dog during your visit.
Entrance fees may apply, see Fees & Passes information.
Location
Bartram Trailhead
The trail is accessed at the far end of the visitor center parking lot. The other side begins at the Southeast Mound.
All visitors must be out of the park by 5pm.
Accessibility Information
The trail is dirt, and the grade is moderate with a variety of inclines and descents.
Last updated: April 23, 2021