Thing to Do
Alley Overlook Trail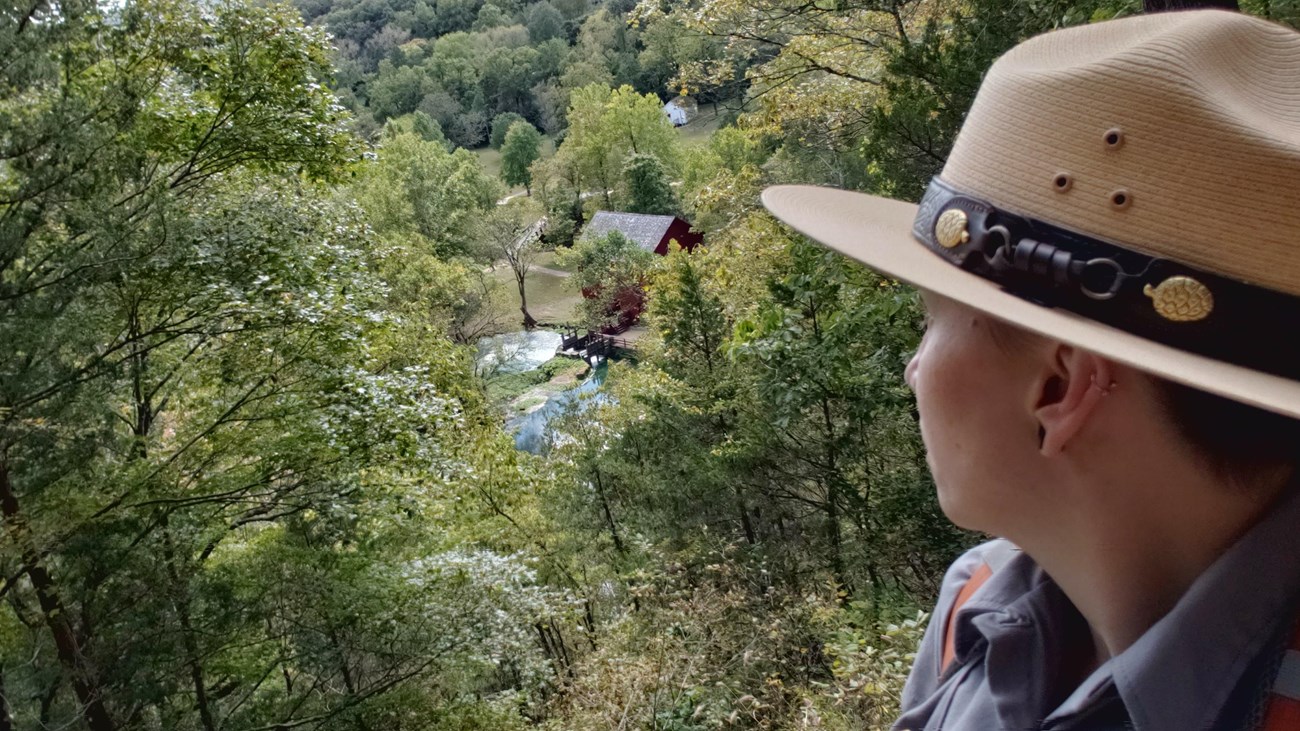 1.3 mile loop trail. This hike begins at Alley Mill. There is a steep rocky ascent that climbs the dolomite bluff from which Alley Spring emerges.The short climb leads to a scenic overlook where one has a birds-eye view of the red Alley Mill below and the crystalline blue waters of Alley Spring. An interpretive wayside at the overlook reveals the extent of this once thriving 19th century community with a general store, a blacksmith shop, and a farmstead with corn fields and fence rows on the rolling slopes beyond Alley Mill. The trail continues along the ridge top through an upland pine-oak forest and this long segment of trail is level and easy walking. Following the ridge southward the trail dips down a series of switchbacks into the floodplain where Alley Spring Branch flows towards the Jacks Fork River. Hikers may return to the parking area or complete the "loop" back to Alley Mill along the spring branch.
Pets must remain on a 6ft leash.
Entrance fees may apply, see Fees & Passes information.
Accessibility Information
The overlook trail is steep with switchbacks and a gravel base making it inaccessible for wheelchairs. 
Tags
Last updated: January 26, 2021