Thing to Do
Enjoy Sunrise at the Afton Overlook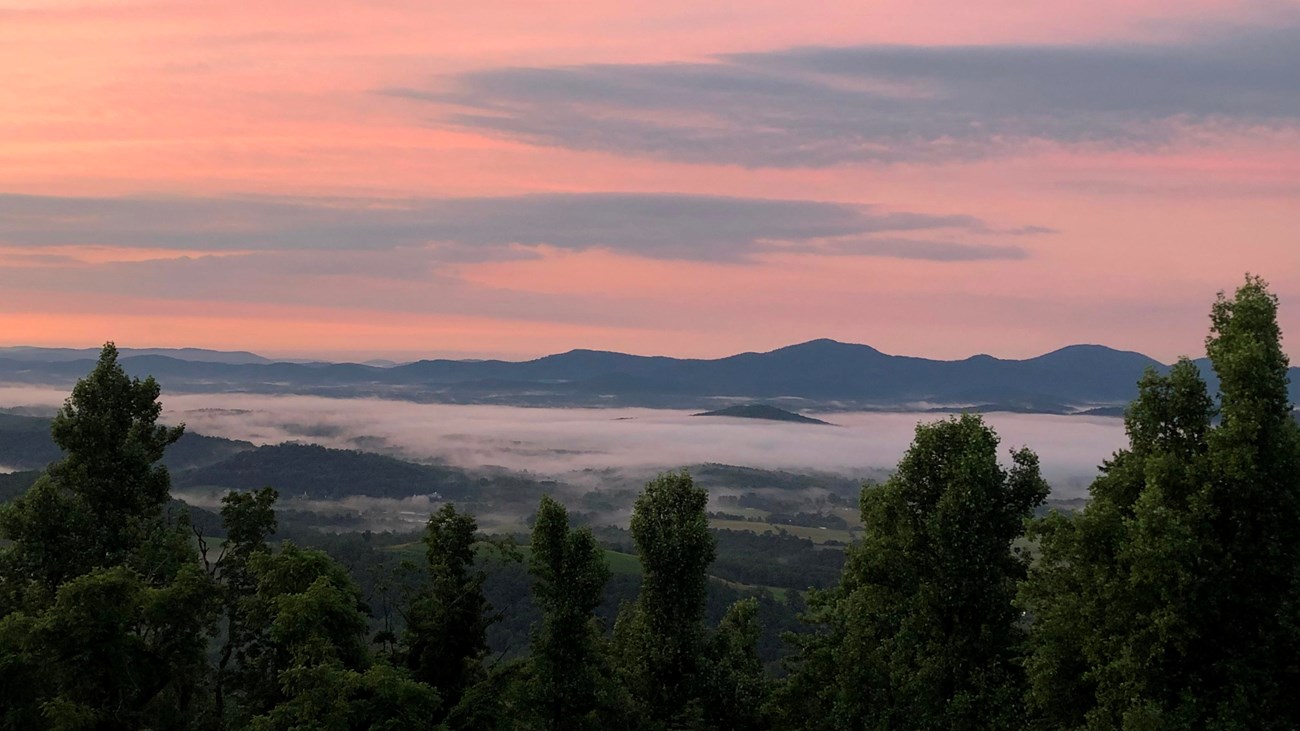 The Afton overlook provides visitors with magnificent views of the valley 1,000 feet below and east to the mountains beyond. Perhaps the most spectacular views occur at dawn when the rising sun sends ribbons of color streaming across the morning sky. Located just 0.2 miles from the beginning of the parkway, the overlook is named after the small town of Afton situated in the valley below. Once a prized destination for tourists seeking to escape the crowded cities and enjoy the natural beauty of the Blue Ridge Mountains, Afton is now the site of the western trailhead of the Blue Ridge Tunnel, a former railroad tunnel converted into a pedestrian trail. Hiking through the tunnel is a truly unique hiking experience!
Watch a sunrise; enjoy an expansive view; ponder the past; observe migrating raptors in the fall.
Pets must be on a leash no longer than 6' in length.
Entrance fees may apply, see Fees & Passes information.
Scenic overlook on the Blue Ridge Parkway with parking available.
In the event of a winter weather-related road closure visitors may still access the overlook by walking the 0.2 miles from the closed entry gates.
While visitors should arrive at dawn to view the sunrise, the overlook can be enjoyed any time of day. The Afton Mountain Overlook (Milepost 0.2), the Rockfish Valley Overlook (Milepost 2.9) and the Shenandoah Valley Overlook (Milepost 2.9), and several additional overlooks located further south along the Parkway are closed to overnight use.
Accessibility Information
The overlook area is flat and paved. The view is accessible from the parking area with no walking or hiking required.
Last updated: July 13, 2021