Lesson Plan
Life in the Zone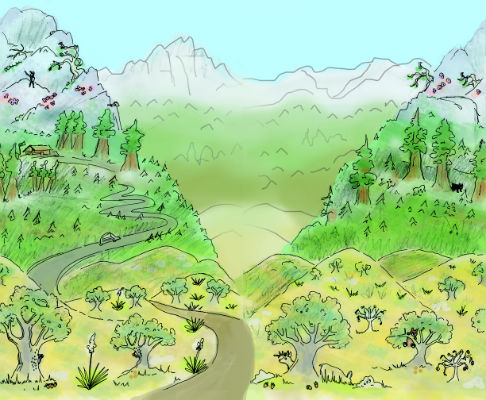 Grade Level:

Upper Elementary: Third Grade through Fifth Grade

Subject:

Science

Lesson Duration:

60 Minutes
Objective
After completing this program, 3rd and 4th grade students will be able to:
1. Identify the three life zones in the Sierra Nevada mountains.
2. Describe one variable found in a life zone that make it challenging for life.
3. Describe how one plant or animal has adapted to survive in the foothills life zone, in the montane life zone, and in the alpine life zone.
Materials
Download 3rd Grade Pre-Visit Activity
Download 3rd Grade Post-Visit Activity
Download 4th Grade Pre-Visit Activity
Download 4th Grade Post-Visit Activity 1
Download 4th Grade Post-Visit Activity 2
Download 5th Grade Pre-Visit Activity
Download 5th Grade Post-Visit Activity
Download 6th Grade Pre-Visit Activity
Contact Information
Last updated: January 5, 2017