Distance Learning
Ask A Park Ranger - Living and Working in Glacier Bay, Alaska
Grade Level:

Upper Elementary: Third Grade through Fifth Grade

Subject:

Science,Social Studies
Background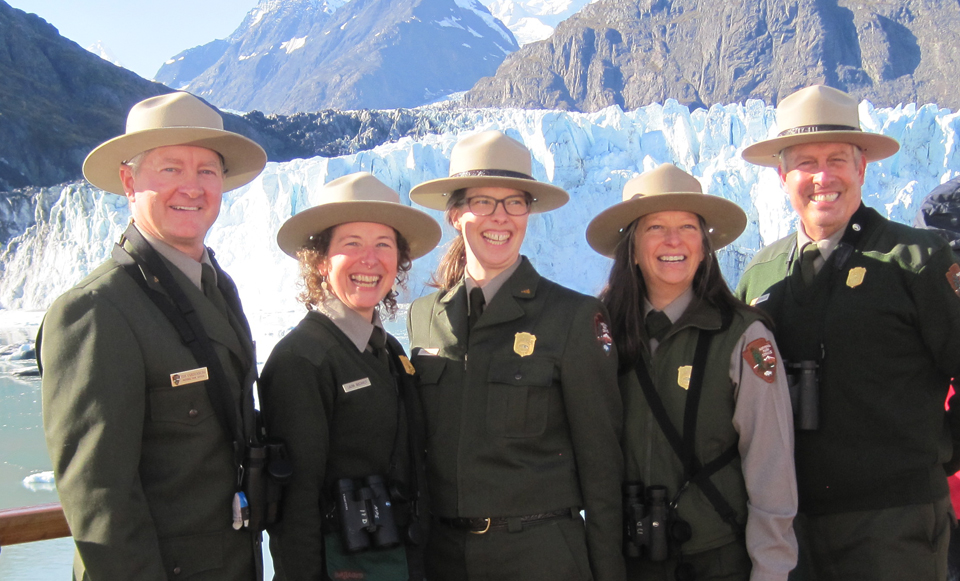 Activity: Ask a Ranger
School Subjects: varies
Time Requirement: 30-60 minutes
Park rangers have a wealth of knowledge about the National Park System, the park where they work, life as a ranger, and more. Tap into these stores of knowledge through an informal question and answer session with a Glacier Bay National Park ranger. Topics can cover the flora, fauna, glaciers, geology, and cultural history of Glacier Bay, as well as life in rural Alaska, careers in the National Park Service, and more.
Lesson Objectives
By the end of the lesson, students will:
Have their questions answered by a ranger.

Have communicated informally with a ranger.
Materials
Prior to the program, Glacier Bay National Park will send you:
Maps of Glacier Bay

Other materials as appropriate 
Prior to this program:
Contact the Glacier Bay National Park education staff to schedule a question and answer session via videoconferencing. Generate questions for the rangers. If questions will have a particular focus, please let Glacier Bay National Park know ahead of time. We can prepare materials related to the topic(s). 
How to Participate
Scheduling and Registration:
Rangers are available to give programs in January and February. Registration starts on October 1.
There are two ways to register for this program:
You can also contact us: 
Phone: (907) 697-2573
Email: glba_education@nps.gov
Last updated: February 14, 2018