YMCA Partnership Program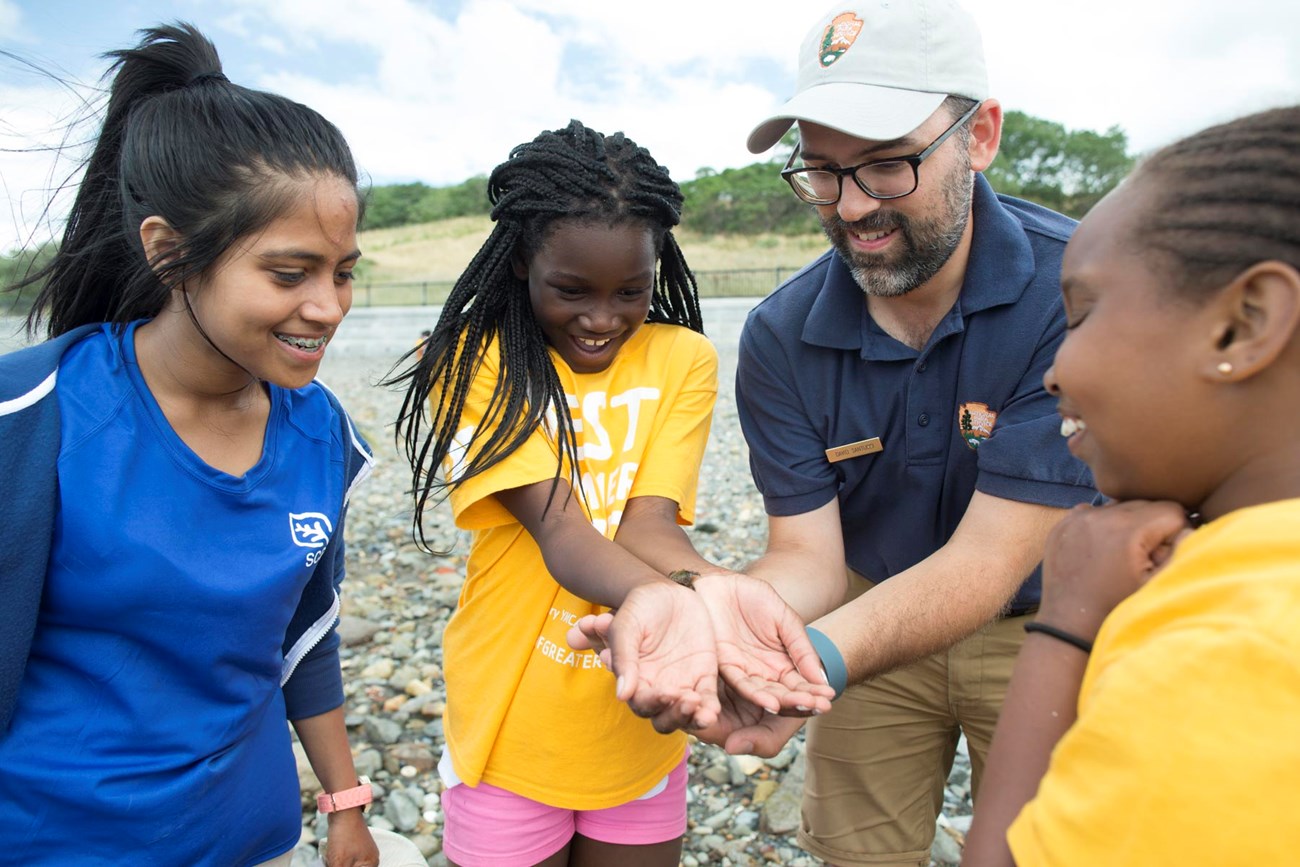 What is the NPS-YMCA Partnership?
Centered on the elements of recreation, conservation, and service, the program provides unique recreational opportunities, special learning experiences in nature and history, service experience through simple memorable work projects, and continued leadership development through work experiences for staff and volunteers involved with the Y and NPS aspects of the program.
Additionally, a goal was set to engage teens ages 16-18 in leadership training and service-learning experiences and involve young adults ages 18-25 with employment opportunities in the program. Learn more about this partnership on the
YMCA
site.
History of the Partnership
Beginning in 2015, the YMCA and the National Park Service launched the
Bringing Youth Outdoors Together Summer Camp Program
. The program is a multi-site initiative that engages 16 local Ys (short for YMCA) to provide thousands of youth, particularly underserved and low-income youth, with a week-long outdoor experience and excursions to their local national park. The initiative also builds leadership experiences and employment opportunities for hundreds of teens and young adults. Each year, Ys have served double the number of participants required by the grant and have leveraged and matched funds one-to-one.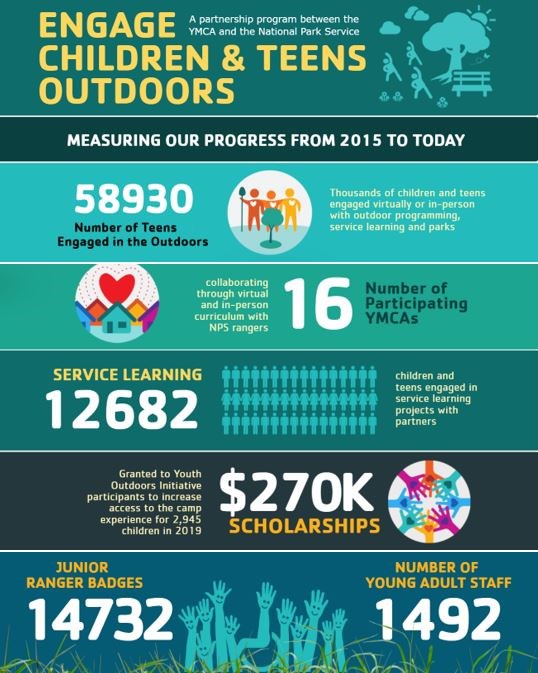 By the Numbers
In its first year, the program served 6,222 youth. In 2019, it had increased to 9,938 youth, and in 2020, it served over 10,000 youth. The success of the program is a credit to the Ys and their NPS partners, who continue to nurture the YMCA-NPS Summer Camp Program to serve thousands of children each summer.
Take a look to your right to view an infographic of some of the successes to celebrate
, including the number of children and teens engaged, participating Ys, service learning projects, scholarships, junior ranger badges, and young adult staff. We are excited to continue strengthening our partnership with the YMCA of the USA.
Learn more about the strategic partnership between the YMCA and the National Park Service through this digital storybook.
Did You Know?
592 Ys are within 10 miles of a national park? Of these 592 Ys:
336 are within 5 miles
216 are within 3 miles
87 are within 1 mile
2 physically reside in a national park. The two Ys are both a branch of the YMCA of San Francisco, and they reside in the Golden Gate National Recreation Area.
Click below the
map to find a Y that is closest to your national park
.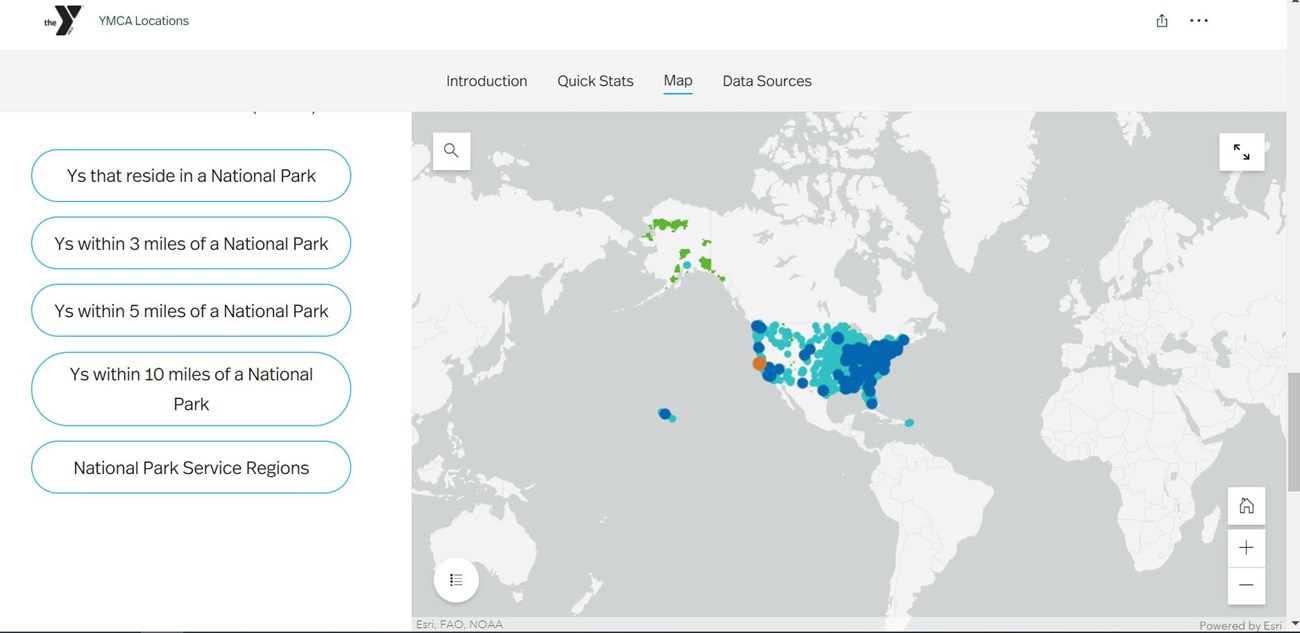 Last updated: June 6, 2023