At War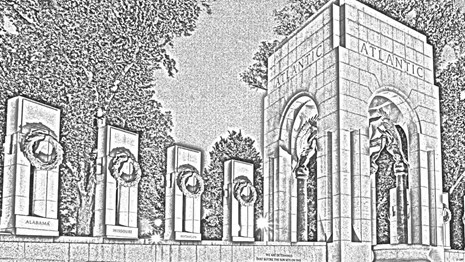 War in Europe and the Atlantic
From U-boats in the Atlantic, to D-Day and V-E Day, the War in Europe and the Atlantic is commemorated in National Parks.
War in the Pacific
Starting at Pearl Harbor in HI, and soon other locations horrific battles took place in Guam, American Samoa, Saipan, and Alaska's Aleutians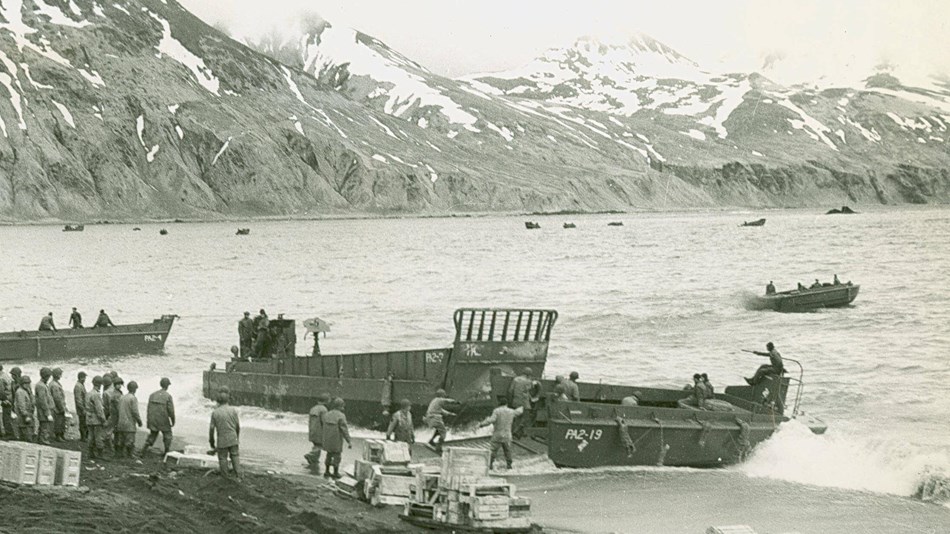 War in Alaska and the Aleutian Islands
During WWII, the remote Aleutian Islands, home to the Unangan (Aleut) people for over 8,000 years, became a fiercely contested battleground.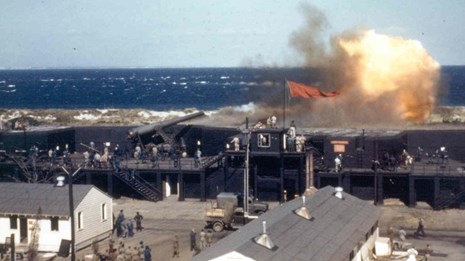 Coastal Defenses
Existing national park sites were armed to defend America's coast during the War and many forts and coastal defenses became parks post-war.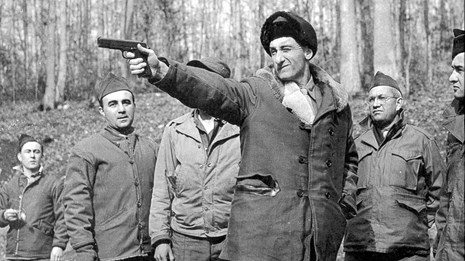 Spies, Intelligence, and POWs
Across the country, seemingly innocuous, tranquil settings were hiding secrets; many of them in national parks.
Last updated: November 17, 2016