Mobilizing A Nation For War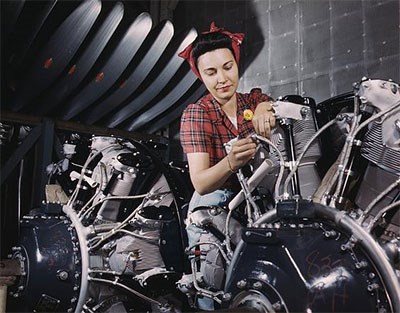 World War II called upon American industry to essentially stop what it had been doing and dedicate everything towards building tanks, planes and armaments for the Allied forces. Domestic auto production ceased during the war years, nylon stockings were hard to find, and steel was used for pennies to save precious copper. Everything changed and everyone made sacrifices.
America's labor market witnessed tens of millions of workers entering industrial centers from previously service sector or agrarian jobs. Millions of students, retirees, housewives, and unemployed moved into the active labor force. By 1945 the United States had become the world's top industrial producer.
Last updated: November 17, 2016