Resources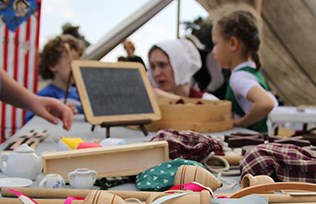 Do you explore the War of 1812 in your classroom? From Canada to New Orleans, Baltimore to California, this important conflict helped shape American identity, and served as a pivotal point in the early American republic. Many aspects of contemporary American life and politics have emerged as legacies of this conflict.
The resources available here are designed to help make incorporating this important historical lesson into your lessons easy. Resources are available for all ages and grades, covering a wide variety of subjects. Whether you're looking to schedule a field trip, for core curriculum-oriented lesson plans, or just some fun activities for a rainy afternoon, these links have you covered!




National Park Service: Education Portal
With over 400 National Park Service sites around the country, no matter what your students are studying there's a park ranger who can help. Explore curriculum materials, field trip and distance learning opportunities, and education kits from all over the United States. Search for "War of 1812" for great lesson plans on topics from Francis Scott Key to the Creek War.




Smithsonian Institution: Star-Spangled Banner Education Resources
Students see the flag every day. But what does it mean? And what does it take to preserve this icon? From the stewards of the original Star-Spangled Banner, these education tools range from math and science lessons exploring the dimensions and materials of the flag to English language-arts lessons interpreting its meanings.




Star-Spangled 200: War of 1812 Lesson Plans
The War of 1812 hit close to home in Baltimore, shaping the city and its residents. These lesson plans explore what the war was like for the people of Maryland, and explore its impacts on the Chesapeake Bay region. These lesson plans address a wide variety of subject areas, and target each different age group.




War of 1812: Classroom Resources
A partnership of many education and non-profit groups in the Baltimore area has helped develop this valuable resource of interactive maps and games, lesson plans, and field trip ideas. Explore the important people, places and stories of the War of 1812 with your students using these tools.
Last updated: January 9, 2015