Native Voices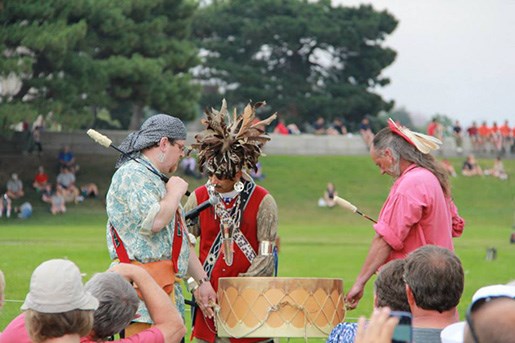 The War of 1812 was a defining conflict for many nations. In commemorating, the focus is often put on the impacts to the United States, Great Britain and Canada, with the many Indian nations and their involvement often overlooked. But for indigenous native nations, the War of 1812 re-defined their relationships with the United States, Great Britain, and in some cases each other. Sovereignty, an independent land base for their people, even autonomy were all called into question. Commemorating the War of 1812 provides a remarkable opportunity to reflect on this history, explore its multiple viewpoints, and help amplify native voices to share unique perspectives on the War of 1812.
Since 2012, the National Park Service has worked with tribal partners to explore a more complete story of the War of 1812 and its aftermath, from diverse native perspectives. Part of this project involves working with native nations directly to share their voices through this website. We invite tribal partners to think about the events, people, and legacies of the War of 1812 that have shaped their communities, and submit short essays and biographical sketches for inclusion in the website. For more information about this project, contact the webmaster.
Check back on the website throughout the spring and summer of 2014 for updates as this content becomes live.
Last updated: February 21, 2014