Director's Order 7 and Reference Manual 7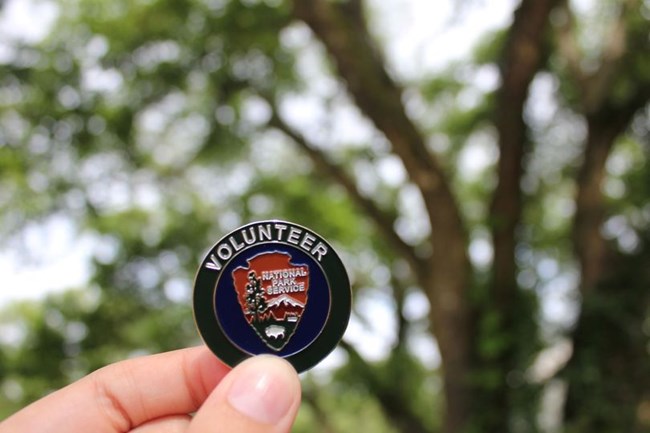 Throughout the history of the national parks, volunteers have carried on a proud tradition. From the establishment of the first national park, Yellowstone, in 1872, to the establishment of the National Park Service itself, in 1916, and continuing on today, private citizens have played a vital role in the development of the national park system. Interestingly, it was not until passage of the Volunteers in the Parks Act of 1969, that this long-term, informal association turned into a formal partnership. Each year, hundreds of thousands of Volunteers-In-Parks (VIPs) willingly offer their time and skills to help protect and maintain the national parks. Volunteers are involved in every aspect of park operations and management.
Reference Manual for DO-7
This Volunteers-In-Parks Reference Manual 7 (RM-7) offers guidance to NPS employees, partners, and volunteers themselves engaged in managing and supporting volunteer activities, projects, and programs at their site or office. RM-7 serves as Level 3 guidance, and includes relevant legislation, regulations, Management Policies, other instructions or requirements issued through Director's Order 7, as well as examples, illustrations, recommended practices, forms, etc. The Associate Director Interpretation, Education, and Volunteers has approved all materials included in RM-7 on the NPS.gov Volunteers-In-Parks subject site here and below.
Reference Manual 7 is a dynamic, digital resource, where guidance will be updated as needed and paired with current examples when available. It is designed to be changed and updated as new questions arise, and as templates and other supporting materials are developed. Users of RM-7 are strongly encouraged to check this page for additional postings and updates before utilizing previously viewed or downloaded materials, and/or consult with a Regional Volunteer Coordinator or the Office of Volunteers regarding interpretation and/or application of this guidance.
Download a 508-compliant copy of the most recent version of RM-7 (updated May 2022).
Table of Contents
Last updated: October 11, 2023