Rock Creek Park Station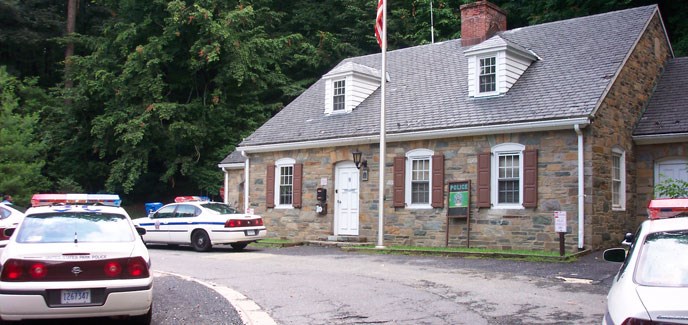 The Rock Creek Station first opened on January 10, 1971, and utilized the area under the stage of the Carter Barron Amphitheatre. The Station moved several times during its early years, first to the Bureau of Standards building located at Connecticut Avenue and Van Ness Street, then to trailers located on Stage Road near the Carter Barron Amphitheatre. In 1976, the Station moved into its current location on Beach Drive just south of Joyce Road.
The officers of the Rock Creek Station patrol National Park Service reservations in four of the District of Columbia's wards spanning the northwest and northeast quadrants of the city. These reservations include parks in the Fort Circle that made up the Civil War Defenses of Washington, paved multi-use trails in Rock Creek Park and along the Capital Crescent Trail, and large urban parks such as Montrose Park, the new Waterfront Park in Georgetown, and Meridian Hill Park.
Personnel of the Rock Creek Station are responsible for security and enforcement at summer concerts at the Carter Barron Amphitheatre, as well as at a major international tennis tournament held annually at the Rock Creek Tennis Stadium. Other annual events include African Liberation Day at Meridian Hill Park, many large permitted gatherings at the picnic groves of Rock Creek Park, and a variety of foot races.
The Rock Creek Station is located at the intersection of Beach Drive & Joyce Road NW, Washington, DC 20770. To contact the station, call (202) 426-7716.
Last updated: April 8, 2015