Become a United States Park Police Officer
Learn what it's like to work for the US Park Police

Duration:

4 minutes, 1 second
A video about the U.S. Park Police and the history of our organization.

Duration:

4 minutes, 4 seconds
It takes a special individual to meet the demands of being a United States Park Police Officer. These people are highly motivated, of good moral character, possess inner pride and self-respect, and have a desire to better the Nation that we serve. If selected as a United States Park Police officer, one must be able to work under a great deal of pressure while maintaining a clear head, a strong demeanor, a positive attitude, and good work ethic.Park Police officers work varying schedules that include nights, weekends, and holidays.It is understood that schedules may be subject to change, tours of duty may be extended, and officers may be required to work in adverse weather conditions.
The selection process to become a United States Park Police Officer consists of a series of steps. Applicants must complete each step before being invited to the next step. Only applicants who have successfully completed all steps may be considered for appointment. Applicants should expect to make several visits to the testing sites during the process. If you have questions regarding the police officer position, please email us and a recruiter will be in touch with you.

Apply here to become a United States Park Police Officer!

STEP 1 - MEETING THE MINIMUM REQUIREMENTS
To be considered eligible, applicants must meet the minimum qualifications, which are as follows:
Be a United States citizen

Have 20/100 vision or better that is correctable to 20/20 with glasses or contact lenses

Possess a valid driver's license (must have a good driving record)

Have a high school diploma or equivalent

Have a minimum of 60 college credits, or 2 years of progressively responsible experience that has demonstrated the ability to learn and apply detail and complex regulations and procedures, or managerial or supervisory skills. You can have a combination of acceptable experience and education of at least 2 years. In combining education and experience, an academic year of study (30 semester hours or 45 quarter hours) will be considered equivalent to 1 year of experience.
Examples of qualifying experience include:
Work on a police force

Served as military police officer

Specialized military experience, i.e., decision-making and leadership ability

Work providing visitor protection and law enforcement in parks, forests, or other natural resource or recreational environments

Work performing criminal investigative duties

Supervisory / managerial experience or personal work related experience that demonstrates decision-making and leadership abilities
Maximum Entry Age (MEA)
Applicants must have reached their 21st birthday, but not have reached their 37th birthday by the date of appointment to this position. These positions are covered by the special retirement provisions for Federal Law Enforcement officers and have a mandatory retirement age of 57. Applicants for these positions who are over age 37 must have been or currently be covered by the special retirement provisions and be able to complete at least 20 years of covered service by age 57. You must submit proof of your status in the Law Enforcement retirement system. The MEA does not apply to Veterans.
Veteran's Preference
When applying for Federal Jobs, eligible veterans should claim preference on their application or resume by uploading their DD 214 to usajobs at the time of application. Applicants claiming 10-point preference must complete an SF-15, Application for 10-Point Veteran Preference. Veterans who are still in the service may be granted 5 points tentative preference on the basis of information contained in their application, but they must produce a DD Form 214 prior to appointment.
Employment Disqualifiers
There are specific situations that will automatically disqualify applicants for employment with the United States Park Police. Some of the automatic disqualifiers include, but are not limited to:
Conviction of a felony

Conviction of domestic violence

Use of illegal drugs in violation of the United States Park Police qualification standards
STEP 2 - PASS THE PHYSICAL EFFICIENCY BATTERY (PEB)
After you have applied and received an eligibility confirmation e-mail from USASTAFFING, you must then schedule and attend the Physical Efficiency Battery (PEB) test. Applicants will receive an invitation from USPP_Officer_Recruitment@nps.gov with an invitation to register for the event.
When attending the Physical Efficiency Battery (PEB) test, you must bring your valid driver's license.To assist you in performing the PEB, we recommend that you bring TWO (2) types of shoes (running and court), and water or some form of hydration. The PEB consists of 5 components; however, as an applicant you will be administered only 4 and must successfully pass each with a 70% or better to pass the PEB. Please see PEB Facts for information about our PEB test.
The 4 components are as follows:
1)Sit and Reach Test - This measures flexibility and consists of sitting on the ground with legs outstretched and stretching out over a yardstick or testing box as far as possible. The test is measured in inches. (Applicants will have 3 attempts)

2) Body Weight Pushed Standard - (Bench Press) - Muscular strength determined with one (1) maximal repetition chest press. Applicants will have five (5) attempts.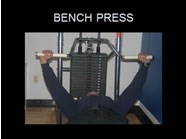 3) Agility Run Standard (the Illinois Agility Course) - Agility measured by negotiating a timed obstacle course. You will start in a prone position. Applicants will have two (2) attempts.

4) 1.5 Mile Run/Walk Standard - Cardiovascular endurance measured with a 1.5 mile walk/run. Applicants will have one (1) attempt.

STEP 3 - PASS A COMPREHENSIVE WRITTEN EXAM AND JOB COMPATIBILITY ANALYSIS
Applicants who successfully pass the Physical Efficiency Battery (PEB) test will be invited to take the National Police Officer Selection Test (POST) and Job Compatibility Analysis (JCA).
STEP 4 - PASS THE FORMS SCREENING REVIEW AND BACKGROUND INVESTIGATION
Applicants with a passing score on the written examination will be invited to attend the Forms Screening Review which will begin the Background Investigation. Applicants are required to bring all documents that are listed in the Personal History Questionnaire and ensure they have the appropriate copies. Instructions will be provided to applicants prior to the Forms Screening Review.

During this process, the applicant is encouraged to provide any additional information requested by their investigator in a timely manner. An applicant will be removed from the process if he/she fails to provide all requested documents and/or the requested information. No exceptions will be made. Applicants will receive an invitation from USPP_Officer_Recruitment@nps.gov with an invitation to register for the event .
STEP 5 - PASS A QUALIFICATION REVIEW PANEL
The Qualification Review is conducted by a panel of Force officials. Applicants are evaluated on their responses to qualification and scenario questions. Applicants will receive an email invitation to register. Applicants will receive an invitation from USPP_Officer_Recruitment@nps.gov with an invitation to register for the event.
STEP 6 - MEDICAL REVIEW
Applicants that successfully complete the Qualification review will be sent to a medical evaluation conducted by a Physician at the Federal Occupational Health (FOH) facility nearest to their residential zip code. Specific instructions will be provided to the applicants at that time.
STEP 7 - SELECTIONS FOR HIRE
Selections for hire must attend a mandatory orientation in Washington, DC. Recruits will then be assigned to the Federal Law Enforcement Training Centers in Glynco, Georgia for approximately 18 weeks (paid) to attend the Academy. After successful completion of the Academy, recruits will be assigned to a field office and will be required to complete the Field Training Program. Permanent assignments are made no later than the successful completion of the Field Training Program. There is no guarantee of the final assignment at the time of application.
Last updated: March 2, 2023