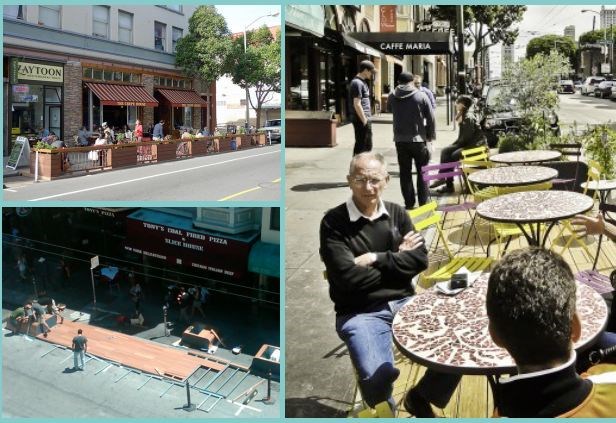 National Park Service hosts pop-up parks during Richmond's PARK(ing) Day on September 18th
National Park Service staff, including NPS Urban Fellow Kieron Slaughter, are hosting a PARK(ing) Day event on September 18th. The event will be at 12264 San Pablo Avenue, Richmond, CA 94805.
PARK(ing) Day is an annual, worldwide event designed to get communities talking about parks and recreation, and re-thinking what makes a park.
"It's a great opportunity for us to bring a small representation of the parks to the people and highlight some our lesser known parks and programs throughout the East Bay and San Francisco Bay Area," said Kieron Slaughter, Urban Fellow.
"You don't have to go to Yosemite to experience a National Park, we're a lot closer and more accessible than people think."
Rosie the Riveter/WWII Home Front National Historical Park in Richmond, California is one of four National Park Service sites in the East Bay. Richmond, California was chosen as the site for this National Historical Park because it has so many surviving sites and structures from the World War II years that can help tell the diverse stories of the home front. These stories include the mobilization of America's industry and the changes in production techniques; the struggle for women's and minority rights; the labor movement;the growth of pre-paid medical care; advances in early childhood education and day care;recycling and rationing; major shifts in population; and changes in arts and culture. An unusual urban national park, Rosie the Riveter/WWII Home Front National Historical Park is located on the waterfront in Richmond, CA. It is the flagship national park for telling stories of the home front efforts across the United States. Park sites you can visit include the Visitor Center within the historic oil house, the Rosie the Riveter Memorial, the historic Ford Assembly plant, Maritime Childcare Center, and more.