Meet the Urban Fellows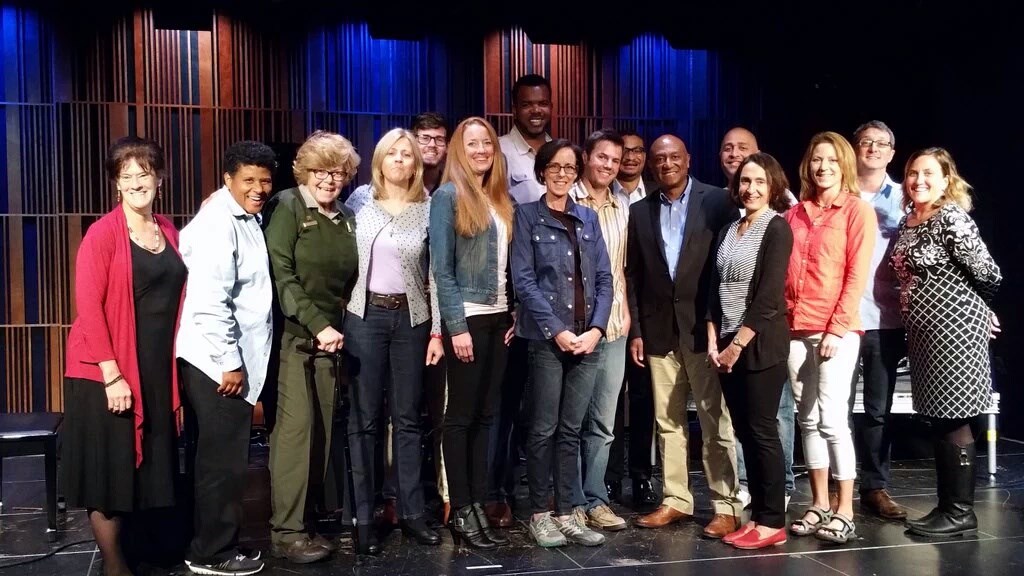 The Urban Fellows are highly talented and experienced change agents working in 10 select cities to explore, experiment, enact, and evaluate the principles defined in the Urban Agenda. Each Urban Fellow will work for 2 years in a model city to serve as both a catalyst and intertwine between the parks, programs, and partners.
Fellows in each model city will be supported by a network that includes program expertise at regional and national level, counterparts in other model cities, pioneers from other parks and programs, specialized national partners, enhanced access to key authorities, and a backbone organization.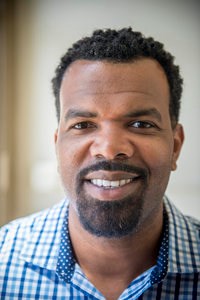 Kieron Slaughter

- Richmond, CA
Kieron Slaughter is a city planner and urbanist most recently employed at the City of Richmond, CA. Kieron managed numerous projects including Richmond's first Parks Master Plan, Bicycle Master Plan and Pedestrian Plan as well as the Honda Port of Entry project that included several improvements to the Rosie the Riveter WWII Home Front National Historic Park. Kieron completed internships at at Urban Habitat studying urban creek restoration and at TransForm studying transit oriented development. He also served on the board of the Hayward Area Planning Association (HAPA) which advocates for infill, auto-reduced developments. Kieron has also served as an Instructor at Contra Costa College where he taught Physical Geography with an emphasis on the built environment. Kieron earned his master's degree in Geography with an emphasis in Urban Planning at California State University East Bay and his Bachelor's degree in Geography from Humboldt State University. Originally from Berkeley, CA, Kieron has resided in Oakland, CA and Richmond, CA and now resides in his hometown of Berkeley, CA where he enjoys spending time his wife and twin children in the same urban parks that he grew up visiting as a child.
Contact Kieron: Kieron_Slaughter@partner.nps.gov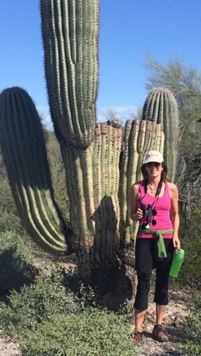 Diana Rhoades

- Tucson
Diana Rhoades has managed a wide range of projects in Alaska, Arizona and Washington, DC. She has done everything from directing political and issue campaigns and crafting policy at the local, state and national level, to generating media coverage and raising funds for success. Her expertise is developing and managing outreach programs to influence, persuade and reinforce messages to strategic target audiences. Diana joined Strategies 360, a public policy advocacy agency, after serving as campaign manager and chief of staff to Regina Romero, the first and only Latina elected to Tucson City Council. She spent the past seven years working at Tucson City Hall to promote city parks, downtown revitalization, cultural diversity, and business innovation. She has more than 20 years experience as a legislative aide, community organizer, public policy advocate and fundraiser. Diana loves the Sonoran Desert, and has lived in downtown Tucson since 2003.
Contact Diana: dianar@strategies360.com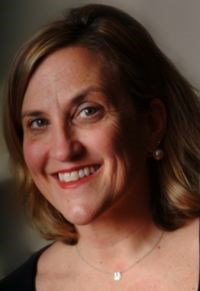 Janet Wilding

- St. Louis
Janet is a consultant/partner to the NPS in St. Louis. She is working on the CityArchRiver project transforming the Gateway Arch grounds, museum, visitor center and riverfront. Prior to becoming a consultant in 2014, Janet was Deputy Director of The Great Rivers Greenway District (GRG) for 12 years during which she implemented an interconnected system of parks, trails and open space for the St. Louis region. She was one of the original staff to set up this regional agency after the passage of a regional sales tax for parks and open space in 2000. Janet has spent the last 24 years in the public sector working in a wide variety of public policy initiatives;from political campaign work and congressional staffing to neighborhood housing advocacy, brownfield redevelopment, and municipal annexation and incorporations. She is passionate about public life and a strong advocate for progressive issues locally. Her educational background is in economics, planning and architecture. Janet is married to Azar Ashrafzadeh and the proud parent of three and proud grandparent of one.
Contact Janet: janet_wilding@partner.nps.gov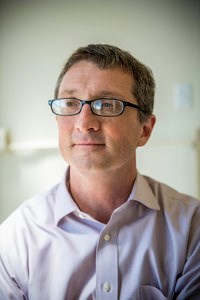 David J. Goldstein

- Detroit
David is an Anthropologist who has worked in the National Park Service for the past four years as an outreach coordinator and interpretation division chief on St. Croix, United States Virgin Islands. He was raised in the Detroit Metro Area where his parents still live. From an early age his grandparents and parents instilled a sense of urgency for protecting cultural heritage and natural places. Detroit is a community of many stories, most of which have had significant impacts on the nation's history. From the settlement at Fort Wayne to the first paved road in America, to a destination in the Northern Migration, to Motown Records Detroit has been on the frontier of innovation. At the same time it has felt the impacts of social conflict, technological change, and urbanization like few other cities in the United States. David comes to Detroit with 20+ years of research and community development skills practiced in communities throughout the Americas. He has been a university instructor and archaeologist, and currently works to bring public school students into their local parks through sustained cultural and environmental education programs. As a father he spends most of his time, when not working with the community, with his family. The Urban Fellows program is an opportunity for the National Park Service to fully support the community's own initiatives that protect cultural heritage and develop green space. As a Fellow, he supports sustainable programming and respects the direction that Detroit is choosing for itself, day by day, street by street, and neighborhood by neighborhood. David hopes to strengthen ties already made with local partners and tell Detroit's story in new, challenging and innovative ways.
Contact David: david_goldstein@nps.gov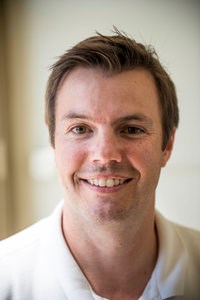 Nathan Souder

- Jacksonville
Growing up, Nathan was fortunate to have a family that made vacations a priority, and as a result got to visit many National Parks. On one of these trips, he decided to apply for a job out west, and as a result worked in Glacier NP the next year. For the next couple college summers, Nathan worked as a Backcountry Ranger in Rocky Mountain National Park before graduating and going out to Washington D.C. to work for the NPS Office of Legislative and Congressional Affairs. From there he returned west to the Intermountain Regional Office, where he worked for 10 years in a variety of different capacities. Nathan's last job before heading to Jacksonville was serving as the Intermountain Region's Volunteer and Youth Programs Coordinator--a position in which he has loved serving great people. Nathan's wife and two kids (Sarah, Elias, 4, Ethan, 2) are thrilled to head to Florida where there is a longer gardening season...and lots of lizards. Having vacationed in Florida many times, Nathan is looking forward to living in the great city of Jacksonville, developing new partnerships, working for the Southeast Regional Office and serving the parks and programs in the region.
Contact Nathan: nathan_souder@nps.gov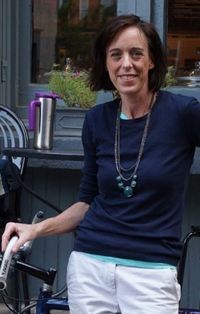 Missy Morrison

- Washington DC
Missy has a multi-disciplinary background in urban planning and anthropology, and her work in these fields has spanned many areas within the US and abroad and the private and public sectors. Her college education began at Temple University, with a BA in Anthropology, and continued at Rutgers University where she completed a Masters in City and Regional Planning. Throughout her career as a planner, Missy has participated in and led efforts in communities related to social justice, economic revitalization, food systems planning, farmland preservation, and sustainable zoning and design policy. Most recently Missy has worked for the National Park Service, Northeast Region as a Resource Planning Specialist, primarily assisting the Northeast Region parks and programs with NEPA and Section 106 compliance, and inter-agency coordination activities for external projects impacting NPS lands. Missy's professional interest in urban planning began early during her studies in Anthropology and developed further through practice in urban and regional planning efforts. She developed a keen focus on issues related to the social impacts of environmental policy and environmental justice, stemming from her work in developing countries and in the Southwestern US. Locally, she has gravitated to work that seeks to shape policy toward mitigating environmental problems in communities. Missy is from the Philadelphia area and calls the North Philadelphia neighborhood of Brewerytown her home.
Contact Missy: mary_morrison@nps.gov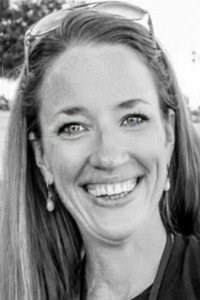 Erika Gay

- Richmond, VA
Erika Gay has been named the Urban Fellow for Richmond, Virginia, replacing Megan Lang, who got the program off to a successful start before moving on to a permanent assignment.
With a background in community relations and experience working directly with Richmond's historic tax credit program, Erika will serve as a catalyst between parks, programs and partners representing her model urban city. Erika's experience working for the City of Richmond provided her a platform of knowledge and connections to various groups including business organizations and neighborhood associations that she will engage as part of the Urban Agenda. Her time spent at an architecture firm heavily concentrating on architectural historic preservation projects including hands-on field studies of historic buildings, Federal and State Investment Tax Credit applications, and historical research will also be an asset towards the Urban Agenda projects selected for Richmond, Virginia.
Erika Gay holds degrees in historic preservation/community planning and art history from the College of Charleston in South Carolina. In Richmond, Virginia, she was selected in 2004 as Style Weekly Magazine's "Top 40 Under 40," an honor given to young professionals dedicated to the service of their community. She also served on the Board of Directors for Falls of the James Scenic River Advisory Committee in 2008, and was a James River Advisory Council Member from 2007-2008. Erika currently runs her own marketing and communications company.
Contact Erika: erikagay1@gmail.com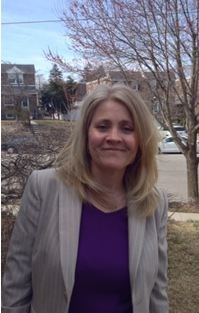 Helen Mahan
- Philadelphia
I grew up in Philadelphia only a few minutes from a city park and spent much of my childhood with my siblings exploring the Wissahickon Valley, part of the city's great Fairmount Park system. My mom, an avid national park traveler, frequently took us to historical sites in the region including Independence and Valley Forge National Historical Parks. In 1990, I started at NPS as an outdoor recreation planner assisting park units and national heritage areas with a variety of planning projects. I joined the Rivers, Trails and Conservation Assistance Program (RTCA) and spent 15 years working with local government agencies, non-profit organizations and community groups in urban areas of Pennsylvania, New Jersey and Virginia to build coalitions and envision new trail and greenways systems. During those years, I lead some of the first partnership projects to link trails, parks and the health community and served on a special assignment as a project officer for Active Living by Design, a national program of The Robert Wood Johnson Foundation, providing technical assistance and support to community partnerships throughout the country including Albuquerque, Buffalo, Chicago, and the Minneapolis region. For the last eight years, I've worked on management plans with parks in the New York metropolitan area including Gateway National Recreation Area, Statue of Liberty and African Burial Ground National Monuments and Paterson Great Falls National Historical Park. I've lived in Philadelphia with my sons for the last 26 years, still close to my childhood city park.
Contact Helen: helen_mahan@nps.gov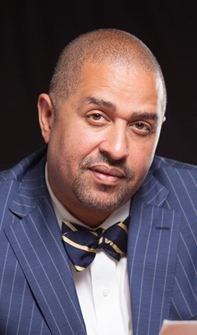 Floyd V. Myers
- New York City
Prior to becoming the Urban Fellow for New York City, Floyd V. Myers served as Chief of Business Development and Partnerships for the National Park Service, National Parks of New York Harbor. Before this, he was Commissioner and Deputy Commissioner of the City of Mount Vernon Department of Recreation. He has extensive experience in business management of a music and media production company, serving as President of Soul on Soul Inc. for two decades. Floyd uses his extensive Park Service training to support the superintendents and the partners of the National Parks of New York Harbor, which consists of 10 parks. His responsibilities in the commissioner's office include drafting agreements to establish partnerships with local and federal agencies, such as the City of New York and the Army Corps of Engineers, and other groups. He also supports the parks' concessionaires and nonprofit partners in enhancing the visitor experience. Floyd's recent accomplishment involves acting as a Lead Coordinator for all entertainment and public speakers for the 50th Anniversary of the Selma to Montgomery March. This event brought together 150 youth (ages 18-25) and 150 public participants from the United States, including counties along the historic trail.
Contact Floyd: floyd_myers@nps.gov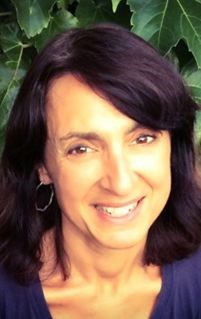 Ruth Raphael

- Boston
Ruth Raphael is a Landscape Architect and was most recently a planner with the National Park Service at Boston National Historical Park. Working on numerous projects throughout the park, Ruth works collaboratively with park staff, park partners and the surrounding community. She has worked in the Northeast Regional Office of the National Park Service as well as for the Fish and Wildlife Service and in private practice. Ruth has a particular interest in urban green spaces, sustainability and resiliency and has worked with youth and community groups in developing gardens in urban spaces. Ruth graduated from Cornell University and has a Masters degree in Landscape Architecture from the University of Pennsylvania. Ruth lives in Charlestown, MA with her husband and daughter.
Contact Ruth: ruth_raphael@nps.gov
Last updated: March 30, 2016