Manage Congestion
Congestion can happen at many different places within parks: parking lots, trailheads and trails, visitor centers, entrance stations or waiting to board a bus. It may also happen in gateway communities, or on roadways leading into a park. Because congestion often has impacts to safety, visitor experience, resources, emergency response times, and park operations, reducing congestion is an important management topic for the National Park Service.

The Congestion Management Program encourages parks to use a wide variety of activities to manage congestion, including adding/changing services, changing how roads and parking are managed, and expanding infrastructure if appropriate.
Congestion Management Toolkit
Traffic congestion and visitor use patterns are evolving at national parks. Once traffic congestion is persistent, a park enters a new management era, requiring a new, holistic approach. A balance of operational changes, adjusting capacity (or using existing capacity more effectively), and adding capital investments/new services help parks invest wisely and minimize unintended consequences. The 2020 revised
Congestion Management Toolkit
offers parks a variety of choices to improve congestion management, featuring over 40 tools across nine categories.
Congestion Assessments
These new report formats short-term, low-cost efforts available to parks who have minor to moderate congestion. As of 2018, Congestion Assessments have been completed for:
Black Canyon of the Gunnison National Park
Capital Reef National Park
Cedar Breaks National Monument
Chesapeake and Ohio Canal National Historical Park
Chickasaw National Recreation Area
Colorado National Monument
Cuyahoga Valley National Park
Devil's Tower National Monument
Fort McHenry National Monument
George Washington Memorial Parkway (Great Falls only)
Glacier National Park (does not include Going-to-the-Sun-Road)
Great Sand Dunes National Park and Preserve
Home of Franklin D. Roosevelt National Historic Site
Joshua Tree National Park
Martin Luther King, Jr. National Historical Park
Mesa Verde National Park
Minute Man National Historical Park
Montezuma Castle National Monument
Sleeping Bear Dunes National Lakeshore
Virgin Islands National Park
White Sands National Monument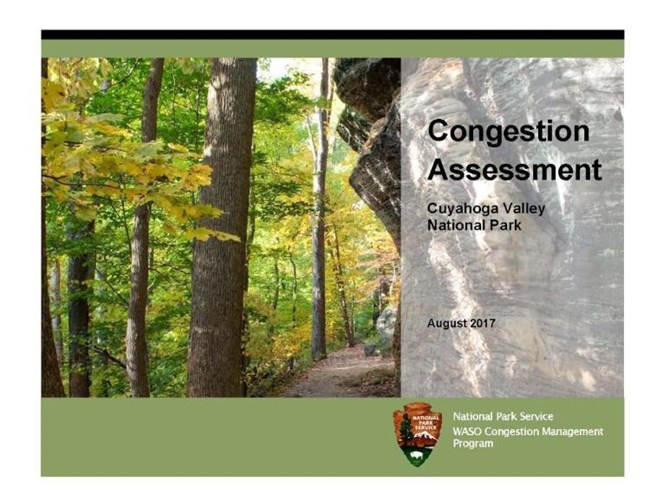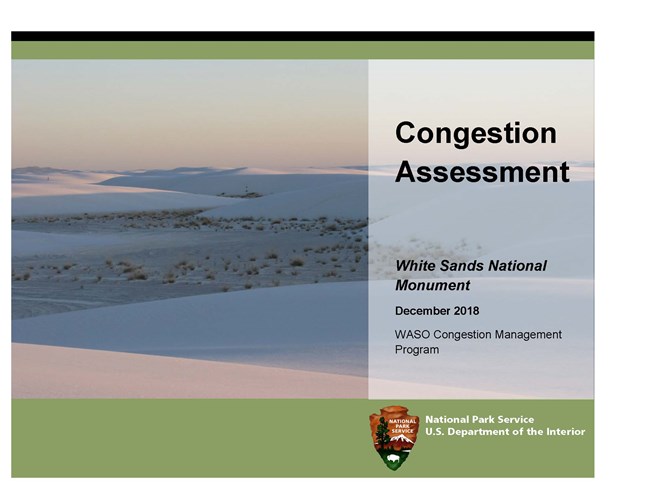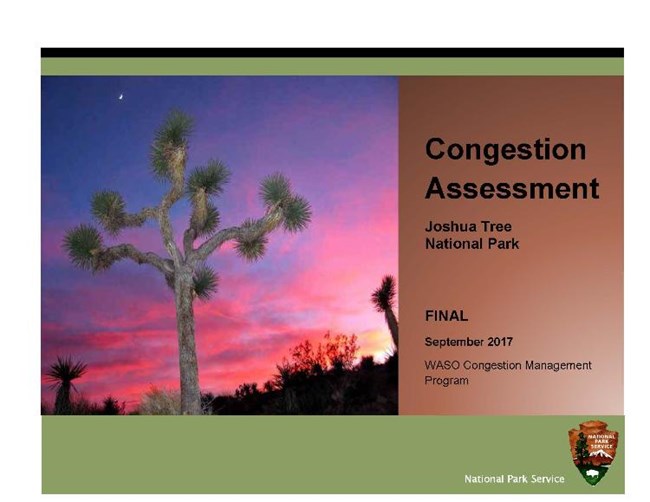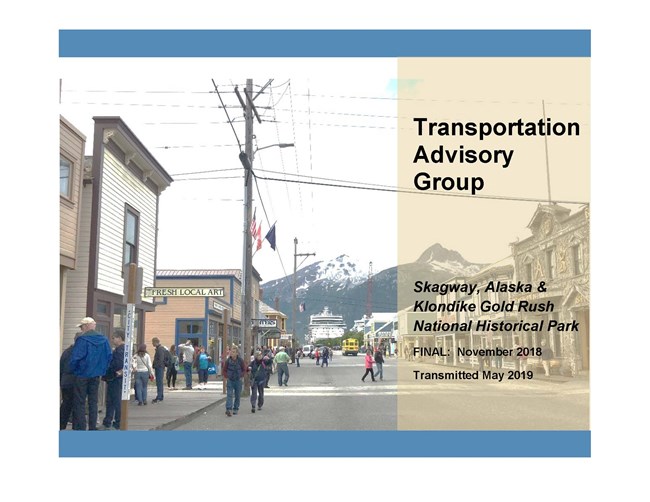 Transportation Plans
NPS transportation planning typically covers opportunities and impacts related to managing multimodal traffic (recreational and non-recreational) to reduce impacts on visitor experience, resources, park operations and local gateway communities. Plans respond to a problem (or a series of problems) and offer a range of possible solutions appropriate to each park's conditions, enabling legislation, and management challenges.
Millions of visitors each year seek out public lands for a variety of recreational experiences. To ensure that everyone can enjoy the benefits of recreation, managers need effective ways to manage use so these special places, and the benefits they provide, persist for current and future generations. Visitor use management offers flexible tools and strategies that support appropriate public access while ensuring long-term viability of resources that make quality visitor experiences possible.
Last updated: February 9, 2023