Hiking in Bear Country
When you're hiking in our national parks, you may end up having some wildlife encounters out on the trail. Know what kind of wildlife you may find on the trail, and know what to expect from them. No matter where you're hiking, always be aware of your surroundings, and that means knowing if you're in bear country.
Hiking in bear country requires some extra precautions when it comes to staying safe, for both you and the bears. Always check with the park you're visiting for specific information about bears and bear safety.
Hiking in Bear Country
What you need to know before hiking in bear country.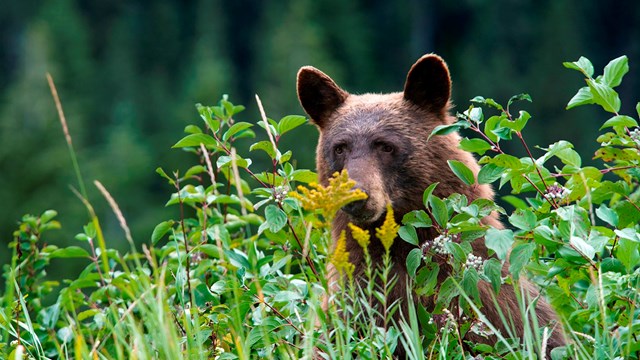 What If a Bear Finds Me?
What to do if a bear surprises you on the trail.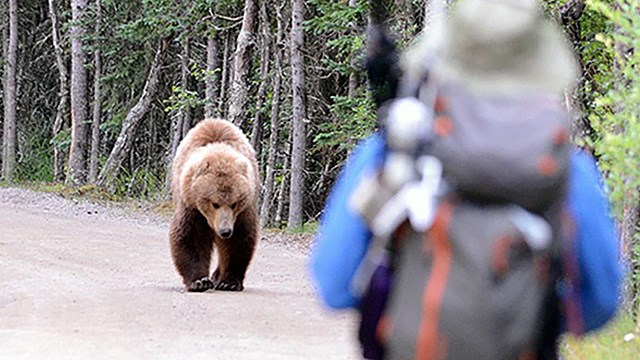 Bear Attacks
Bears exhibit different behaviors during different situations. Understanding the behavior can make the difference between life and death.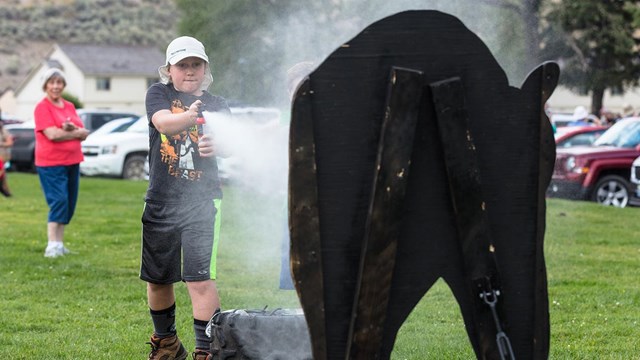 Bear Spray and Firearms
Bear spray and firearms are your last resort to defend yourself in a bear attack. Be sure to use them safely.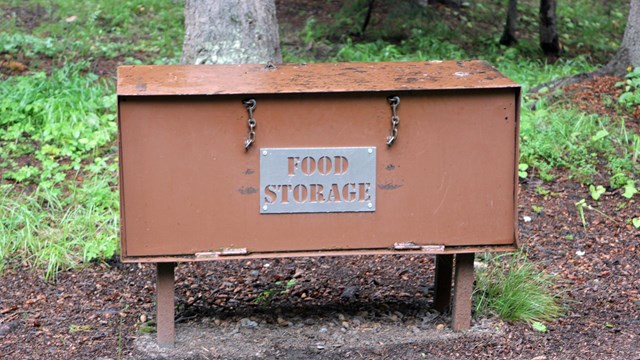 Storing Food in Bear Country
Storing your food and disposing of garbage properly can mean life or death to a bear. Keep bears, and yourself, safe.
Last updated: May 18, 2018