TEK Applications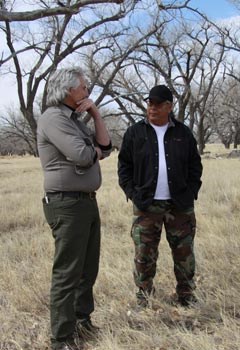 People from agencies and universities throughout the world have worked with Indigenous peoples to apply TEK to ecosystems. There are examples of its application for monitoring and adapting for climate change, land restoration through fire, species population estimates and harvest management, etc.

TEK is for practical application; it is not a theoretical endeavor. Therefore, these pages contain literature on projects undertaken. Some entries are peer-reviewed, some are guides, and others are grey literature.

Because TEK is ecosystem-based, concerned with the interconnections of all elements within a discrete area, the articles herein are organized by country. For some countries, the information is further organized by broad ecological regions. Hopefully, this organization will assist you in your search for information.

A key element to this site is the "search" function. You may type a word or name into it, select "this site" and the information related to your search will be assembled from all pages on this site that involve your search term.
To provide some context of who has used TEK and how it has been used, please click on the following pages to access discussion on some examples:

International

United States


Last updated: October 31, 2017