Semi-Directed Interview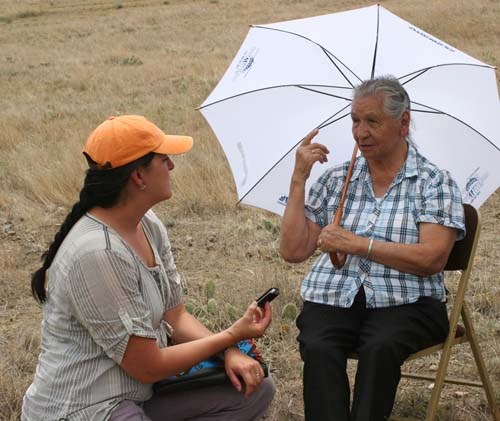 The semi-directed interview uses primarily open-ended questions.
For the purposes of TEK, the breadth of the questions may be limited compared to an ethnography, yet a skilled and experienced researcher can determine the appropriate reach of the interview questions.
For example, questions about a species may include such topics as the species itself, its habitat, interactions with other species, traditions and ceremonies surrounding the species or its parts, identification of who or which societies or clans hold knowledge and rights to the species, taboos, cyclical events, indicators for behavior, and vocabulary.
Collecting Oral Histories in Indian Country - Ep. 41
Heritage Voices
July 21, 2020
Key words:
oral history, interviews, elders, intent, questions, cultural dynamics, reciprocity
https://www.archaeologypodcastnetwork.com/heritagevoices/41?emci=923fc1da-4acc-ea11-9b05-00155d03bda0&emdi=a5e3958f-4dcc-ea11-9b05-00155d03bda0&ceid=12870
This podcast is a discussion between Aaron Brien (Apsáalooke), a member of the Night Hawk Dance Society and faculty in Salish Kootenai College's Tribal Historic Preservation and Native American Studies programs, and Dr. Shandin Pete (Salish/Diné), Director of the Indigenous Research Center at Salish Kootenai College, and facilitated by Jessica Yaquinto. Themes include gender, race, tribal citizenship, male-female dynamics, question development, intent, relationships, setting, cultural dynamics, timing.
Last updated: July 29, 2020