Exhibits
What's a museum without exhibit galleries? Though some national park units have visitor centers and museums with extensive exhibits of objects from the park's museum collection and archives, in the five south Florida parks, we don't. Instead, visitors will see objects in a few display cases at De Soto National Memorial, Big Cypress National Preserve, Biscayne National Park, and Dry Tortugas National Park. There are many reasons for this limited display of original artifacts, such as vulnerability to hurricanes, heat, and humidity. Since the vast majority of our collections remain, and will always remain, safely locked behind closed doors in Everglades National Park, Tallahassee, Florida, and other locations, we offer to the public virtual exhibits through this museum portal.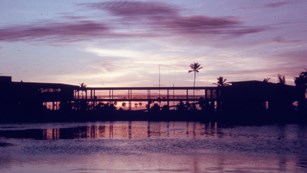 The Challenges of Life at Flamingo
Well before the creation of Everglades National Park, people lived in Flamingo.This unique place has provided beauty and inspiration.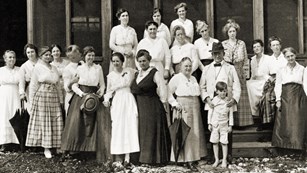 Royal Palm: The Seed for Everglades NP
Florida women led the effort and owned Royal Palm State Park, created in 1916 and the nucleus for the eventual Everglades National Park.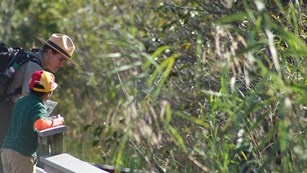 Native American Archeology at Anhinga
The Anhinga Trail archeological site is an ancient Native American fishing and hunting site located in Everglades National Park.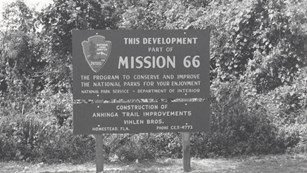 Mission 66: Mid-Century Modern in Parks
Mission 66 was a nationwide program in the mid-1900s to modernize facilities in the national park system, including Everglades.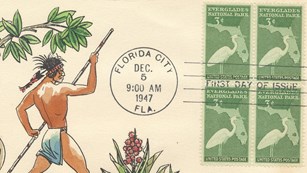 Everglades First-Day Covers
This exhibit celebrates the establishment of Everglades National Park through a series of handsomely illustrated first-day covers.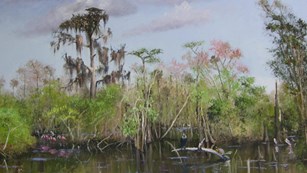 Treasured Landscapes: NPS History in Art
These works of art tell the story of the first 100 years of the NPS, including Big Cypress National Preserve and Everglades National Park.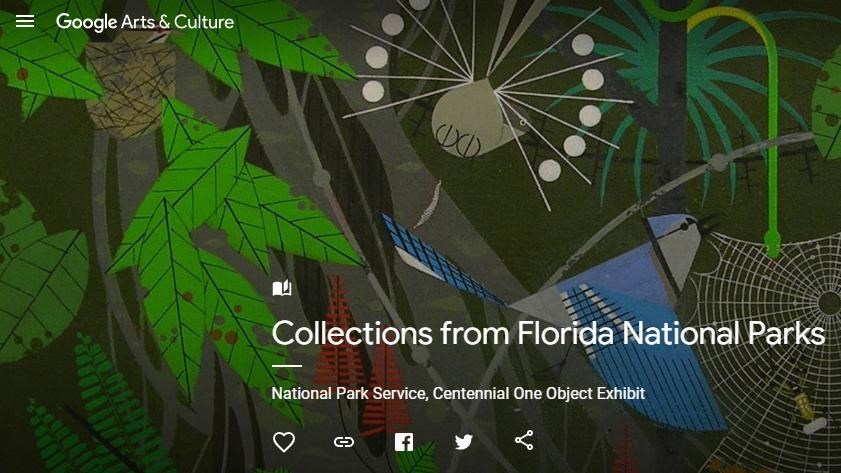 Google Arts and Culture Florida Parks
Screenshot of Google Arts and Culture Florida National Parks exhibit page, featuring a multicolored painting by Charley Harper
Other Area Museum Exhibits
Visitors to south Florida interested in seeing museum exhibits about life and nature in south Florida may wish to visit these museums:
Occasionally the South Florida Collections Management Center will loan items from the south Florida national park units to these and other museums for special exhibits. We will post notices here of opportunities to view our collections on exhibit in institutions outside our parks.
Last updated: March 24, 2022