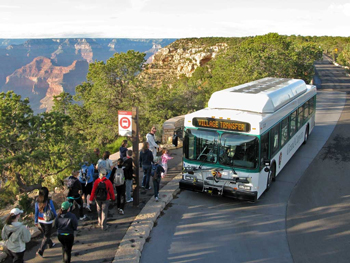 Vehicles
Cars, motorcycles and other motor vehicles are the most pervasive noise source in parks that:

may cause delays and backups which detract from the visitor experience;
negatively impact wildlife through collisions, habitat fragmentation, and noise; and
contribute to air pollution.

Many parks offer alternative transportation, such as shuttles.
Energy-efficient hybrid and electric vehicles are quieter than gas-powered vehicles.

NPS conducts education efforts targeting drivers of loud vehicles.