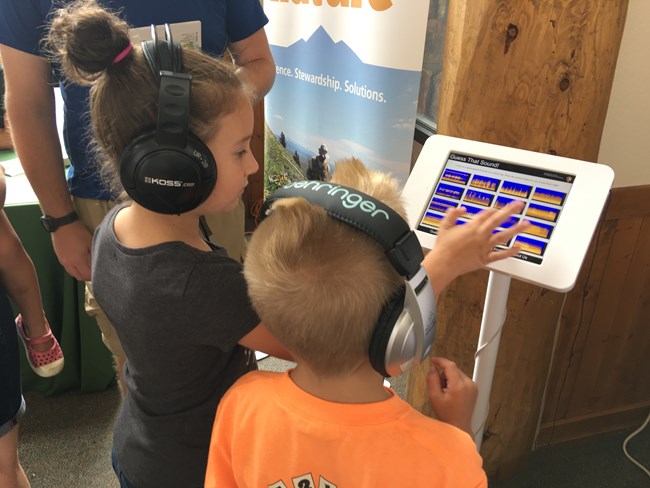 An Educational Listening Game
Guess That Sound is a fun, educational listening game for people of all ages to test their skills in correctly identifying sound sources based on clues from sound clips and spectrograms (images of sound frequencies). Sounds feature a range of sources, from owls to bison to thunder to a mystery animal!
This educational package is a self-contained website that includes sound files, spectrograms, photos, and information about our division. Once downloaded, extract all files and click on "gts.html" (Guess That Sound). The game will open in your default web browser, but you do not need to be connected to the Internet in order to run the game. Scroll through the different tabs to learn about the animal sounds, work of the National Park Service, and ways to reduce your noise footprint.