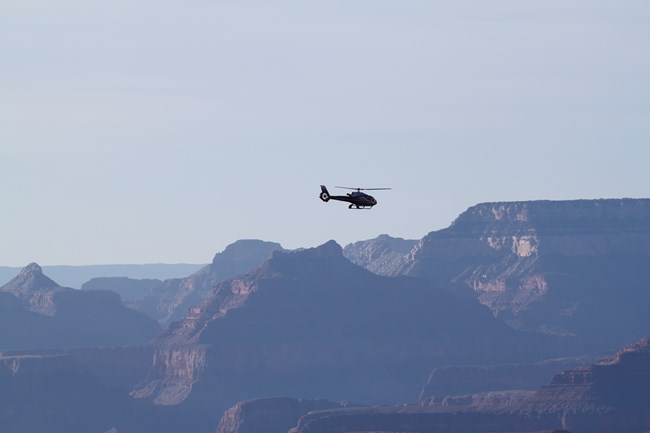 The Overflights Program works cooperatively with the Federal Aviation Administration (FAA), National Park Service parks, and air tour operators to develop air tour management agreements. The agreements are designed to protect park resources and visitor use without compromising aviation safety or the nation's air traffic control system. They establish conditions for conducting air tours, including specific routes, altitudes, number of flights, type of aircraft, hours of operations, and reporting requirements.
Since January 2016, the NPS and FAA have signed air tour management agreements with air tour operators in four national parks:
The agreements are available on request. Contact the Natural Sounds and Night Skies Division for information.