Socioeconomic Monitoring
Socioeconomic Monitoring (SEM) helps the public, individual parks, NPS leadership, and other decision makers to better understand socioeconomic trends over time. Central to the project is implementation of the
SEM Visitor Survey
at a sample of 24 park units per year. Year 1 of the Visitor Survey is currently underway. The selected parks are pulled from categories of visitation level and park type, and the selected parks change each year. Thier selection provides a statistically valid sample chosen to be
representative of the wider NPS system
. SEM findings will provide up to date insight for
strategic resource use, improved visitor experience, non-visitor engagement, and improved equity of access to parks
.
What We Do: SEM Populations of Focus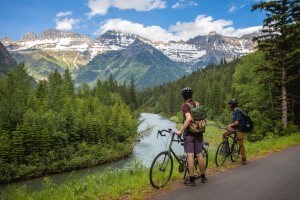 Each year, SEM visitor surveys will be conducted at 24 park units. Park units of all types and sizes are randomly selected in a process described here: Park Selection. This process provides a study sample representative of the wider park system.
Visitors at these parks will be asked about trip characteristics, experiences, spending, perceptions, demographics, and more. For the first time, NPS will have system-wide data on annual socioeconomic trends. Additionally, individual parks will benefit from data particular to their park or trends from parks of a similar type. Learn more at our SEM Visitor Survey Site and the SEM Process Implementation Infographic.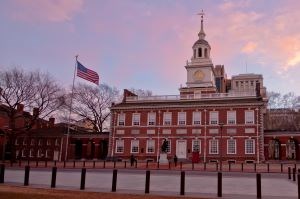 American Public
The Comprehensive Survey of the American Public (CSAP) provides insight from both visitors and non-visitors. Each CSAP iteration asks members of the public about park visitation, expectations of visits, view of NPS, and barriers to inclusion in the parks.
CSAP provides the only comprehensive source of this information at this time. With it, NPS leadership can better understand how the American public views the role of NPS and how well it currently fulfills that role, especially with regards to equity of access to parks. Reports from data collected include a national report, regional-level reporting, and topical reports about specific issues.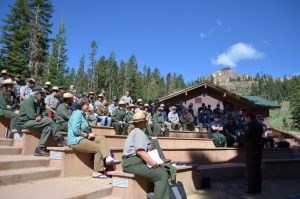 Other Populations
During the needs assessment phase of SEM over ten years ago, numerous populations were considered for long-term monitoring. Other groups such as park partners, NPS employees, gateway community residents, etc. were identified as valuable perspectives for collecting information. SEM staff will continue to explore possibilities for including collections and administration procedures to collect status and trend information on these populations as bureau needs arise.

For more information: (2010) NPS Socioeconomic Monitoring Needs Assessment
Last updated: July 1, 2022