Economic Valuation
The NPS protects the values of the National Park System for current and future generations, and through economic research, strives to better understand the effects of resource use and preservation on human well-being. Many of the economic benefits enjoyed by park visitors and the broader American public are not expressed in the marketplace. These nonmarket values can be difficult to quantify, but they are essential to understanding the economic importance of our parks and programs. Consideration of such values can help inform tradeoffs in the management of park resources.
Economic values are different from the economic contributions to communities from visitor spending. These two measures cannot be combined or compared to one another, but together they provide a more complete picture of the economic outcomes supported by the NPS.
In the first study of its kind, Colorado State University and the Harvard Kennedy School of Business teamed up to study the Total Economic Value of the National Park Service.
Learn more…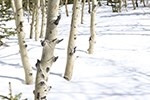 ASPN is a web-based decision tool designed to assist land management planning efforts with: identifying stakeholder groups that may be impacted; prioritizing the social and economic issues that may need to be addressed; and highlighting the range of applicable social and economic methods and analyses available to address these issue. NPS staff and contractors can access ASPN by clicking on 'Request ASPN Account' on the ASPN homepage. Learn more...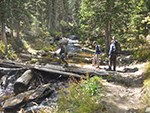 The Benefit Transfer Toolkit provides databases of economic value estimates for nonmarket goods and services, including recreational activities and the preservation of threatened and endangered species. The Toolkit also provides average value estimates by geographic region, as well as an interactive calculator for benefit function transfers. Learn more...
Last updated: June 30, 2016