Things To Do With Your Pets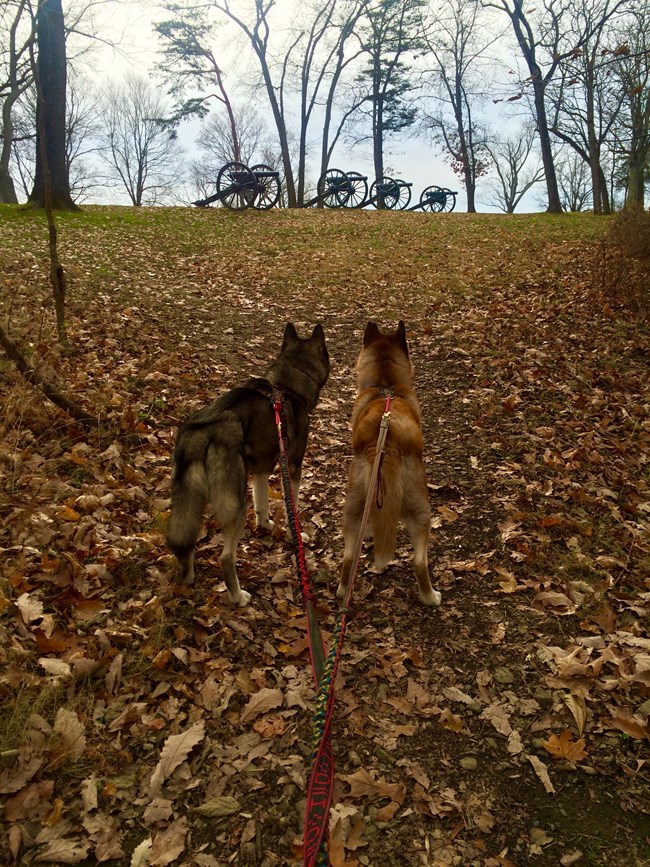 Most national parks allow pets in developed areas. This means you can travel to the park with your pet as long as you learn about and understand the limitations of you and your pet. This page provides general information about things you can do with your pets from camping, to hiking, and more, including the B.A.R.K. Ranger Program.

B.A.R.K. Rangers are pets and their people who have pledged to protect themselves and park resources through for simple steps.
Bag your pet's waste.
Always use a leash.
Respect wildlife.
Know where you can go.
Look for events where you can bring your pet.

We hope you join in the fun!
Last updated: March 29, 2019