Transformation at Jenny Lake
A Public-Private Partnership

"The transformation that has taken shape at Jenny Lake is truly amazing and would not have been possible without the incredible public-private partnership between the Foundation and the park." -- Grand Teton National Park Foundation President Leslie Mattson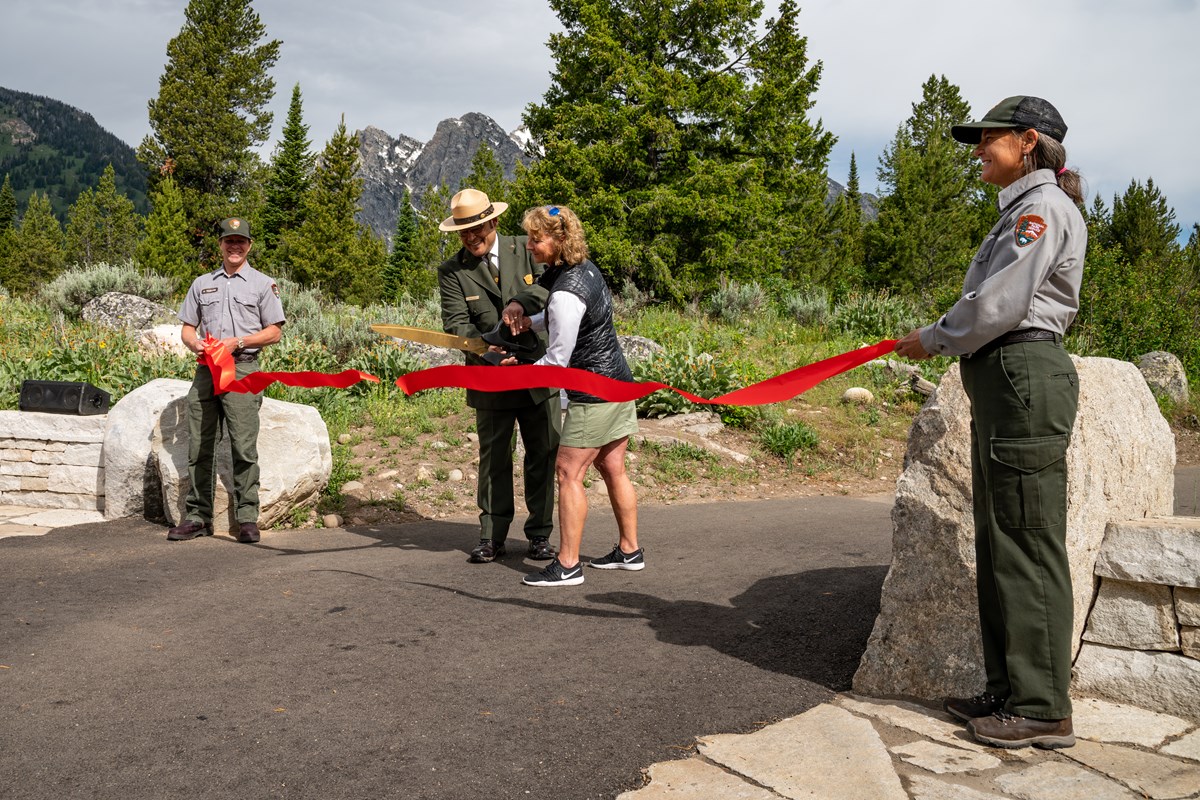 The Grand Teton National Park wrapped up over five years of renovations on its most popular site -- Jenny Lake -- in July 2019. Jenny Lake's trails, bridges, key destinations, and visitor complex have transformed into a portal for discovering the riches of the area. National Park Service crews dramatically improved access to iconic destinations such as Inspiration Point and Hidden Falls by building new stone steps, smoothing and leveling trails, and ensuring better drainage for rainwater and snowmelt. Work completed also reduces congestion and confusion by creating suggested directional trails, larger boat docks, increased restroom facilities, and designated areas to rest and take in the stunning views. New features like bronze 3-D relief maps, and mountain viewing scopes, allow people with a wide range of abilities to connect with the park in meaningful, memorable ways.
The $20 million public-private partnership was funded in part by Grand Teton National Park Foundation, the official philanthropic partner of the park. The foundation's Inspiring Journeys Campaign raised over $14 million on the park's behalf from 2012 to 2016, in celebration of the National Park Service's 100th year birthday. The National Park Service provided the remaining $6 million.
Learn more about this project at Grand Teton National Park's page on the
Jenny Lake Renewal Project
.
Last updated: August 1, 2019