Director's Partnership Award 2013
Launched in 2013, the Director's Partnership Award recognizes the outstanding accomplishments and/or lifetime achievements carried out by national park partners nationwide, everyday.
The National Park Service is honored to announce the 2013 award recipients:
Golden Gate National Parks Conservancy
Golden Gate National Recreation Area (GGNRA) "was established through the passion and involvement of concerned and active citizens. Much of what the park has accomplished in the intervening four decades is the direct result of the tireless and passionate work of the park's incomparable partner, the Golden Gate National Parks Conservancy", said Frank Dean, Superintendent GGNRA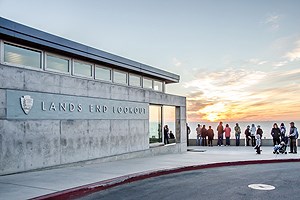 Their outstanding accomplishments include a $34 million campaign that transformed the asphalt along Crissy Field to a wetland and meadow habitat, a popular shoreline promenade, and the Crissy Field Center, an environmental education center that has engaged more than 750,000 young adults in outdoor learning experiences. Other major achievements include the revitalization of Lands End which features new trails, restored ecosystems, and the Lands End Lookout Visitor Center; and the launching of the Trails Forever initiative, a groundbreaking initiative which has raised $50 million and engaged thousands of volunteers in maintaining hundreds of miles of trails throughout GGNRA.
Pacific Historic Parks
Pacific Historic Parks completed an extraordinary $56 million capital fundraising campaign to replace the USS Arizona Memorial Visitor Center, in the World War II Valor in the Pacific National Monument, with the Pearl Harbor Visitor Center.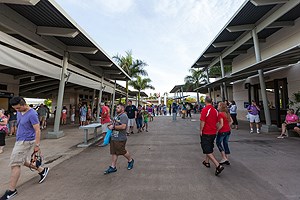 This LEED (Leadership in Energy & Environmental Design) certified multi-use complex features award winning interactive exhibits, an amphitheater, a research and education center, and expansive cermonial grounds. To achieve their fundraising goals and reach out to the mainland community, they enlisted national celebrities, developed a prominent donor committee, employed fundraising consultants, and brought together diverse communities of people. The result of their vision, passion, and persistence, extends out to the 1.7 million visitors who annually tour the site to pay tribute to, and learn about a pivotal moment in our nations' history.
The National Park Service also celebrates the following nominees for their outstanding work and accomplishments: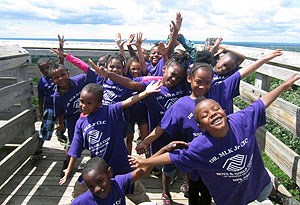 Ice Age Trail Alliance
Since 1958, the Ice Age Trail Alliance has been uniting generations of volunteers, businesses, educational institutions, youth groups, organizations, and government agencies in all aspects of Ice Age National Scenic Trail management, including trail construction and maintenance, and land protection and preservation. Programs, designed to engage volunteers and youth, provide training on trail building techniques and leadership skills. Through their work, they have shared the beauty and importance of preserving our natural and historic legacy for future generations.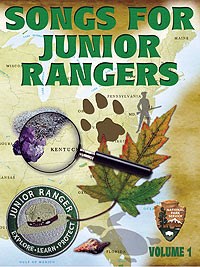 Eastern National, Friends of the Florissant Fossil Beds, the National Park Foundation, Colorado Outdoor Education Center, Louisiana State Museum, the National Park Service
"Songs for Junior Rangers," the Junior Ranger album, brought together the creative talents of employees from multiple partner groups and the National Park Service. Their combined effort led to the writing, performing, recording, production, funding, and marketing of a CD featuring 19 fun, educational, and engaging songs that can be played in parks and homes to celebrate the beauty and value of our national parks.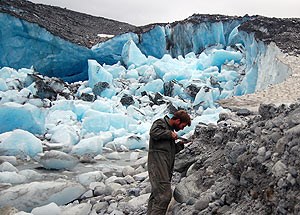 Geological Society of America
The Geological Society of America, GeoCorps America program has, since 1996, placed over 800 student interns and guest scientists into positions within 158 parks and offices, where they complete critical research, Geographical Information Systems mapping, geoscience inventorying and monitoring, and develop and present science-based public programs which highlight the beauty and history of our diverse geological features.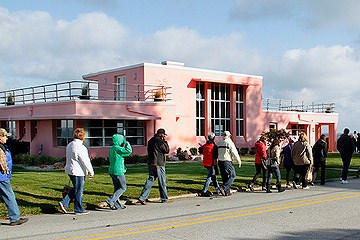 Indiana Landmarks and Lessees of the Century of Progress Homes
Indiana Landmarks and families leasing historic properties within Indiana Dunes National Lakeshore worked alongside local businesses, the Field Station Cooperative Preschool, and the United Steelworker's Union to restore seven historic homes, including four built for the 1933 Chicago World's Fair, to showcase experimental materials and modern architectural design. Through their dedication, financial investment, and countless hours of work, these historic homes were stabilized and rebuilt to mirror their former appearance and style.
Last updated: August 21, 2014