2023 Servicewide Messaging: Your Park Story
For 2023, the NPS has established an overarching year-long messaging theme – #YourParkStory – that can be applied to park and program-specific communication opportunities as well as specific messaging moments like heritage months, National Park Week, Great Outdoors Month, and more.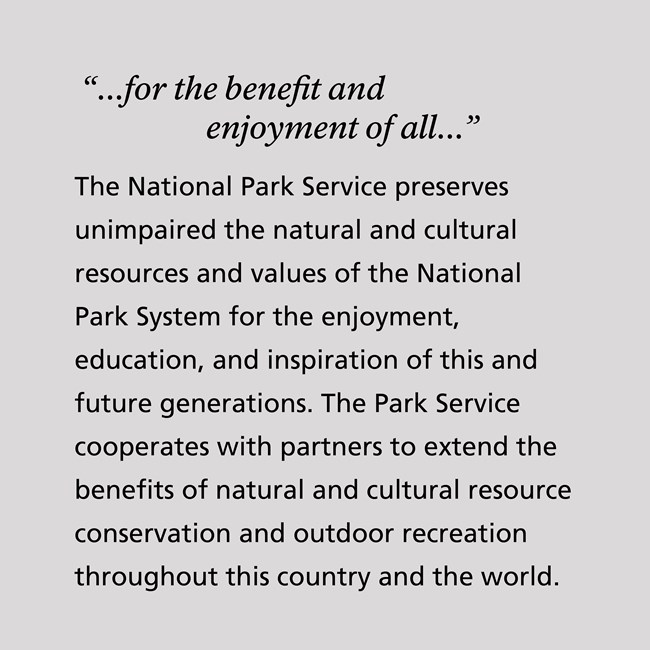 Sharing Stories of Meaningful Place-Based Experiences
Our work together protects—and helps communities create—the places where we can experience powerful moments and stories where history happened. From national parks, historic sites, and cultural landscapes to the local spaces that make American communities vibrant… parks and NPS programs protect places that connect us to our past, to ourselves, and to one another.
A joy-filled picnic with family and friends...
An inspiring moment in a place where people did extraordinary things—or endured unfathomable challenges...
A peaceful walk under a canopy of glowing gold and red autumn leaves.
What is #YourParkStory?
How have the places that you protect provided enjoyment, solace, inspiration, or other powerful experiences? How are we cultivating that connection? Can you share the power of those experiences in creative ways? Throughout the year, we will spotlight these—and we'll use #YourParkStory and #MyParkStory to ask our visitors, employees, partners, volunteers, and others to share theirs. We invite our partners to join us as we bring that impact—those experiences—to life through our storytelling.
Here are some great examples of storytelling and why we love them...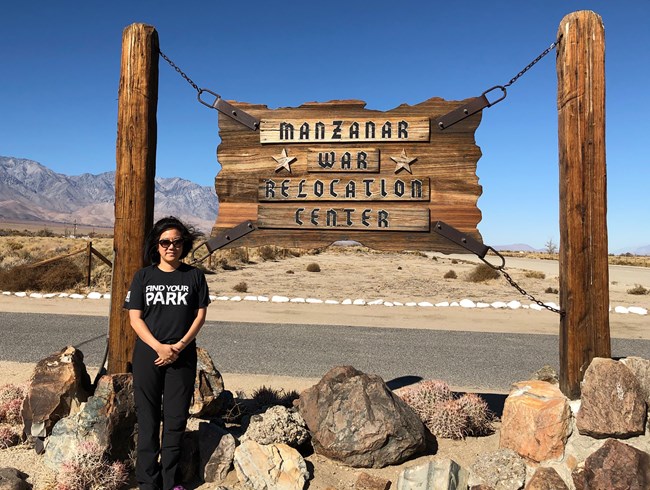 The story describes a deeply personal connection to the parks in the piece—and how those places connected Kim to people that mean a lot to her.

The parks included in the piece may not be what comes to mind when we think of national parks.

The writing style is approachable and engaging—which is part of why it is so personal and authentic.

It includes great photos of the places she's describing—and of herself in those places.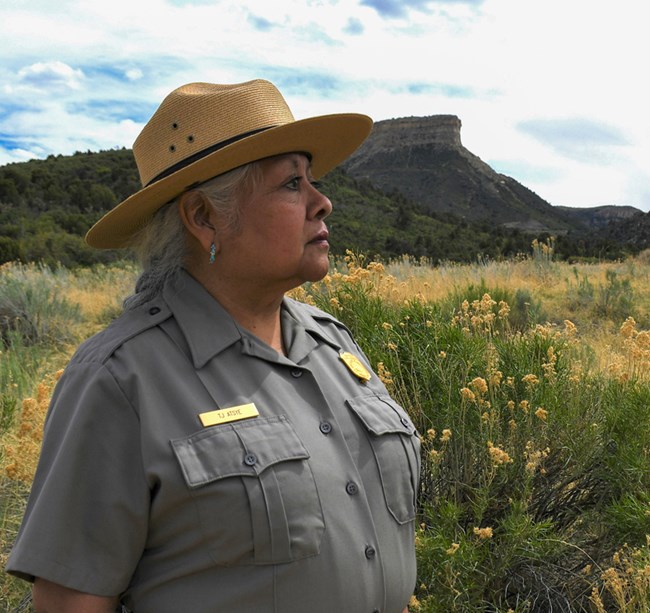 Like Kim's Manzanar story, this is about the personal connection of the ranger, TJ Atsye, to the park as a Laguna Pueblo and a direct descendant of the people who used to live there.

TJ's pride in sharing the story of her people is profound and inspiring.

The piece aligns with the Director's priorities around equity and inclusion, traditional knowledge in stewarding resources, and respecting and strengthening Indigenous connections.
This story explores NPS work in communities, describing a project that would connect students from a school where 16 languages are represented, two-thirds of the students are learning English as a new language, 88 percent are students of color, and 94 percent qualify for free or reduced-price meals to open space that teachers could use for outdoor education and where students could play and enjoy nature.

The article uses a narrative arc to illustrate the problem, follow the players as they collaborated to develop solutions, and finish with an inspiring conclusion.

Much like the other items above, the writing style engages the reader using plain language, allowing us to easily follow along.

The use of photos helps the reader to get a vision of the places and people in the story.

The project itself aligns with DOI and NPS goals to ensure that everyone has access to meaningful experiences on public lands.
Storytelling Opportunities
Through the year, we will connect this overall theme of #YourParkStory to specific moments and organic or unplanned opportunities that arise. There are all sorts of ways for parks, NPS programs, and our partners to leverage #YourParkStory through specific moments throughout the year, including culturally important and relevant times such as heritage months, special emphasis moments or periods, and federal holidays. The #YourParkStory invitation can apply to a variety of stories, themes, and moments, and we hope that the NPS community will use the 2023 theme to explore powerful place-based stories in ways that work for you.
Last updated: February 3, 2023