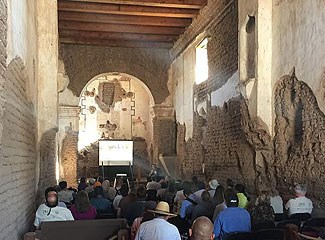 Preservationists Gather to Share and Learn Traditional Building Skills
In March of 2016, at Tumacacori National Historic Park, one-hundred preservationists attended the International Workshop on the Conservation and Restoration of Earthen Architecture.(TICRAT), to share, learn and gain hands-on experience in traditional building techniques.
TICRAT is a bi-annual workshop that has, since 1994, been organized through a bi-national partnership between the National Park Service, the Republic of Mexico's National Institute of Anthropology and History, and the University of Arizona, Drachman Institute.