Wildlife Viewing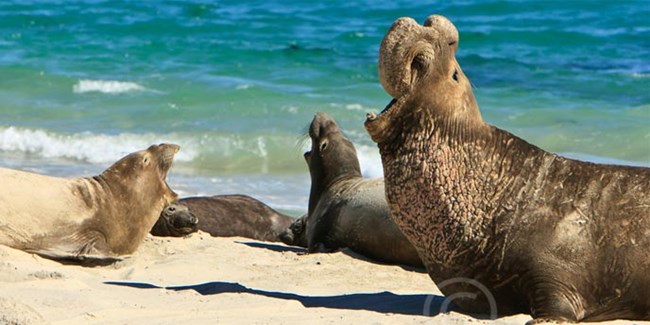 There is something thrilling about seeing an animal in the wild, whether it's a bald eagle, a humpback whale, or even something as small as a sea urchin. It reminds us that we share this planet with an amazing diversity of living things. Whether you are interested in birding, whale watching, or swimming alongside colorful reef fish, coastal and ocean park areas are ideal places to encounter wildlife.
The chances of seeing wildlife at these special places are high. National parks protect a wide range of habitats and the species that rely on them, serving as both year-round homes and migratory paths. Seals and sea lions congregate at haul outs and rookeries and hundreds of species of birds frequent the parks along well-documented flyways.
Many parks provide information about the best places and times to see various species. Some offer wildlife-watching boat tours, but in most coastal parks you also can see wildlife right from the shore - it just requires patience! Spending time focused on the sights and sounds of the natural world around you can be its own reward. And if you do see a seal poke its nose up through the waves, a blue heron spear a fish, or a whale breach, you'll usually find it was worth the wait.
Last updated: May 13, 2016