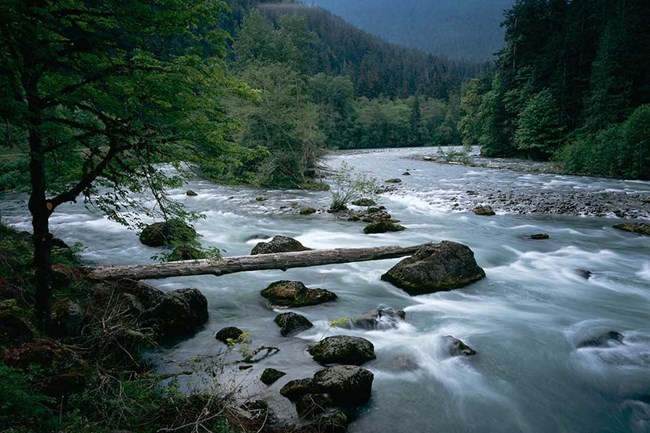 Bringing Back Coastal Ecosystems
The Elwha River Restoration project is the largest dam removal in United States history, with multiple federal, Washington state, local, tribal, and university partners collaborating on restoring the watershed. Since the removal of the Elwha Dam, adult Steelhead trout and adult Chinook salmon have been observed spawning in Olympic National Park for the first time in over 100 years.
At Dry Tortugas National Park in Florida, the Research Natural Area (RNA) sets aside 46 square miles of the park from anchoring and fishing in order to restore fish populations and protect fragile coral reefs. This still leaves over half of the park open to recreational fishing, maintaining a balance between conservation and visitor use. A joint scientific report from NPS and the state of Florida revealed that the fish within the RNA are larger and more numerous, a result of the benefits of RNA protection.