Recreational Fishing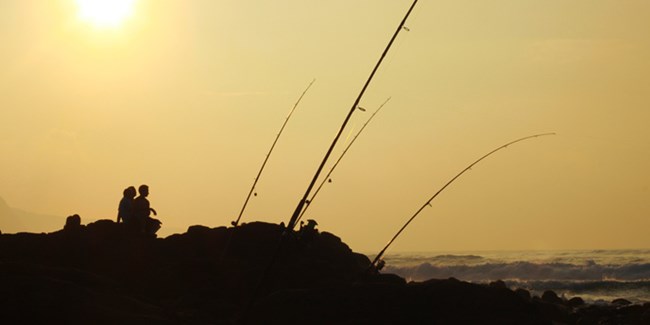 Reel in Your Best Day on the Water
Sport fishing is a long-standing and popular tradition in our national parks. The opportunities to wet your line are incredibly diverse. Whether you are fishing from shore, a canoe or powerboat, or wading in the surf, ocean and Great Lakes parks provide beautiful spots to enjoy the thrill of the catch. From the cold waters in the Gulf of Alaska to the warm waters of the Gulf Coast, the range of protected habitats in our national parks supports a huge variety of species, including salmon, trout, bass, pike, snapper, and bluefish to name a few. Some parks also offer crabbing, lobstering, guided fishing trips, and ranger-led programs on fish identification and fishing techniques.
National parks work to preserve habitats and manage sport fishing in a sustainable way, to ensure fish populations will be around for future generations to enjoy. Catch and release fishing is encouraged and may be required in some areas. This is a fun way to enjoy the sport of fishing while also helping native fish populations to grow, by allowing more fish to survive and reproduce in the ecosystem. In the long run, this practice will ensure that the enjoyment of this recreation opportunity will last for generations to come.
When planning your visit, be sure to find out about specific state and local park rules and regulations, which differ for saltwater and freshwater fishing. Most areas require state fishing licenses for anglers over 16. Some parks have marine protected areas where fishing can be restricted to certain locations to benefit native fish populations and anglers alike.
Last updated: May 22, 2017