More Night!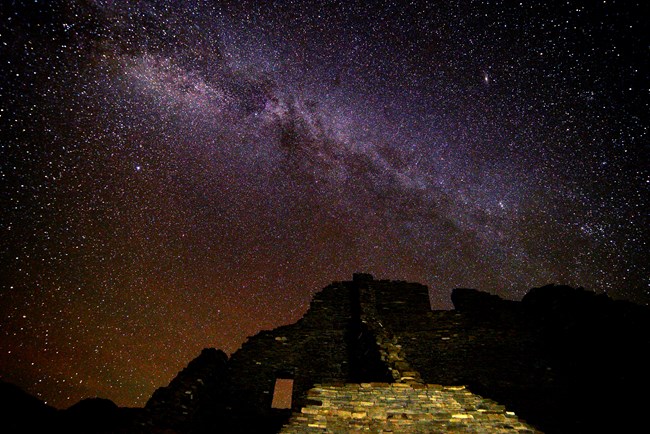 National Park Observatories
The Chaco Culture National Historical Park Observatory gives the public exceptional views of the night sky from its New Mexico location. Astronomy is an integral part of the park's interpretive programming that connects park resources to the celestial knowledge of the ancient Anasazi people who settled the area. Park lighting is retrofitted to keep skies dark and reduce light pollution, and star programs are anticipated attractions.
Did you know that NPS has its own astronomical research observatory? Inaugurated in 2016, the Great Basin Observatory is the first NPS research-grade observatory to be based in a national park. Located in one of the darkest areas of the country at the border of Utah and Nevada, the observatory offers near pristine, unpolluted views of the night sky. The NPS observatory works with astronomy researchers across the country to advance our understanding of cosmic phenomena. Its telescopes can be remotely programmed to focus on any cosmic body or event, from little known debris clouds and planets to the Milky Way and solar eclipse.
The NPS Rock Creek Park Planetarium is another park venue that educates people about night sky phenomena and light pollution issues. Located within the Nature Center, it uses high-tech Spitz software to project the image of the night sky onto a large, dome-shaped ceiling. Rangers lead visitors on a journey of exploration into the solar system, galaxy, and beyond. Monthly, evening stargazing programs are also offered and give information about the seasonal night sky.

The NPS also partners with some of the nation's most distinguished astronomical observatories to share knowledge about night sky research, and communicate these findings to the public. The McDonald Observatory in the Davis Mountains of Texas works with NPS to provide night sky training to NPS interpreters, observatory employees, and teachers for educating the public on night sky issues through outreach materials and activities. NPS shares expertise with other observatories for measuring sky glow, including Palomar (California), Mauna Kea (Hawaii), and Kit Peak and Lowell (Arizona).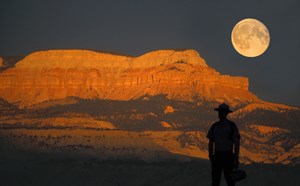 This partial list of resources gives additional, useful information about all things night sky:
Last updated: March 26, 2021