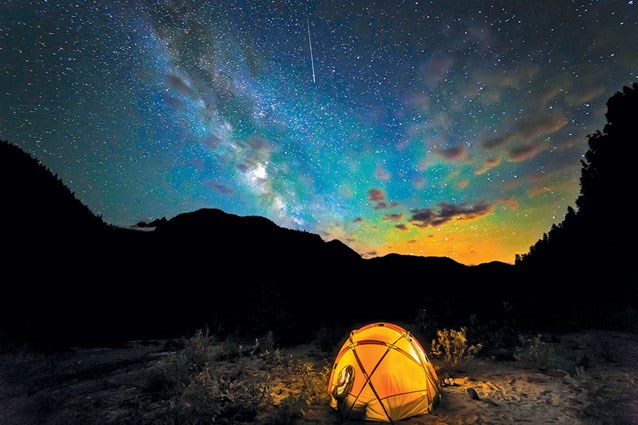 In 1994 when the Northridge earthquake knocked out power across Los Angeles, astronomers at Griffith Observatory, just north of Hollywood, fielded calls from people wondering why the sky looked so strange. Ed Krupp, director of the observatory, realized callers were so unfamiliar with the sight of stars they didn't know what they were looking at, he told the Los Angeles Times.
Los Angelenos are not alone in their stellar ignorance. The millions of swirling stars that make up the Milky Way are hard for most people to see. Two-thirds of Americans can't see the rest of our galaxy from their homes because of all the artificial light that floods the sky and blots out the stars, according to a 2015 study in the journal Park Science. Many have never seen the Milky Way at all.
The globe is getting brighter by the day. Photos from space show lights metastasizing over time in already-bright places and reaching farther into islands of darkness, like a pinball machine coming to life in a dark parlor.
In the Pacific Northwest, we've got it pretty good. Bob Berman, author and astronomer, figures an observer has to be able to see about 450 stars to appreciate the night sky. In North Cascades National Park, one can see more than six times that many on a clear night, according to park service research.
Still, North Cascades National Park isn't immune to light pollution and it's not as dark as many other places in the West. Parts of Southeastern Utah, Arizona, Death Valley and even parts of North-Central Oregon are darker.
"North Cascades has great night skies, but if you're looking west you're seeing these massive city light domes that affect your night vision," said Bob Meadows, a scientist with the National Park Service's Natural Sounds and Night Skies division. "There's no easy solution to that right now."
Article excerpt courtesy of Mount Baker Experience Magazine, June 2016. Read the full article.