Enforcement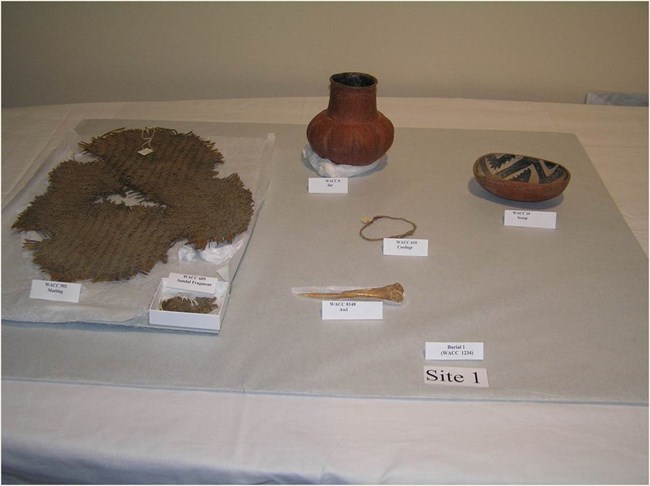 NAGPRA establishes penalties for both criminal and civil violations.
Criminal Provisions
A person who knowingly committs any of the following may be punished by imprisonment, a fine, or both:
1. Sells, purchases, uses for profit, or transports for sale or profit the human remains of a Native American.
2. Sells, purchases, uses for profit, or transports for sale or profit any Native American cultural item obtained in violation of NAGPRA.
To report a criminal violation of NAGPRA, contact your local FBI office.
A museum can fail to comply with the requirements of NAGPRA and may be assessed a civil penalty by the Department of the Interior by:
1. Selling or otherwise transfering cultural items contrary to NAGPRA, including to any individual or institution that is not required to comply with NAGPRA.
2. Not completing a summary.
3. Not completing an inventory.
4. Not notifying culturally affiliated Indian Tribes and Native Hawaiian organizations of a collection or holding.
5. Refusing to repatriate cultural items to a lineal descendant or culturally affiliated Indian Tribe or Native Hawaiian.
6. Repatriating cultural items before publishing a Federal Register notice.
7. Not consulting with lineal descendants, Indian Tribe officials, or traditional religious leaders.
8. Not informing the recipients of repatriations of any presently known treatment of the culltural items with pesticides, preservatives, or other substances that represent a potential hazard to the objects or to persons handling the objects.
9. Refusing to offer to transfer control of culturally unidentified human remains.

Learn more about the civil enforcement of NAGPRA.

To file an allegation of failure to comply or for more information please contact the National NAGPRA Program.
Last updated: May 16, 2023