Military Staff Rides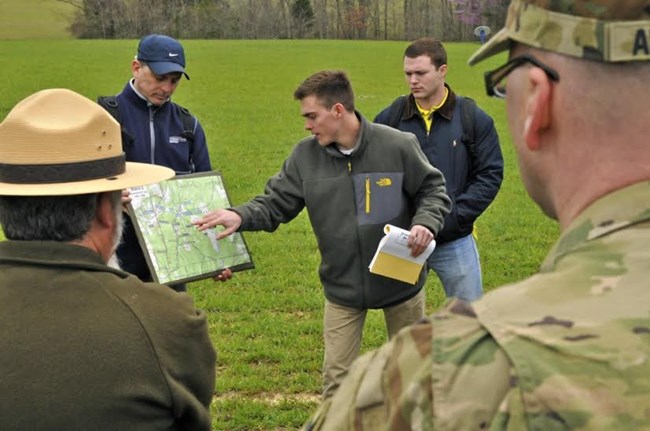 Traditional Staff Ride
Military parks and battlefields offer unique opportunities where today's military students can train on the actual lands where military actions took place. This tradition stems from when many battlefield parks were part of the war department prior to the 1930s. Then staff rides were conducted on horseback. Today military trainees travel on a bus through the park. The National Park Service preserves these places where future soldiers can learn from the stories and tactics of those who came before them. Find a park that serves your needs.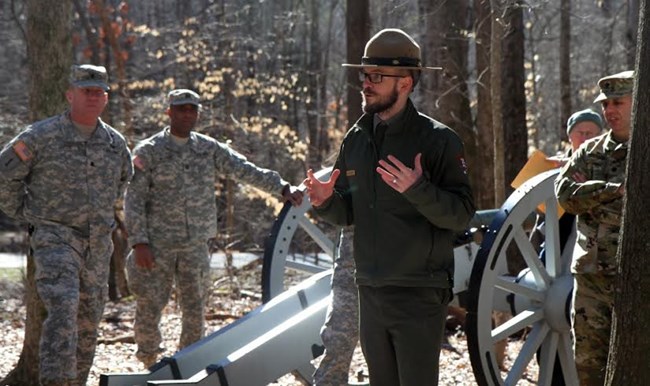 Tour With A Park Ranger

If you are a new instructor or do not have an established program, request a ranger guided tour of the battlefield in a nearby national battlefield. Rangers give talks on terrain, artillary, battle tactics and more. Perhaps they can even learn something new from you.
Last updated: April 23, 2018