Alaska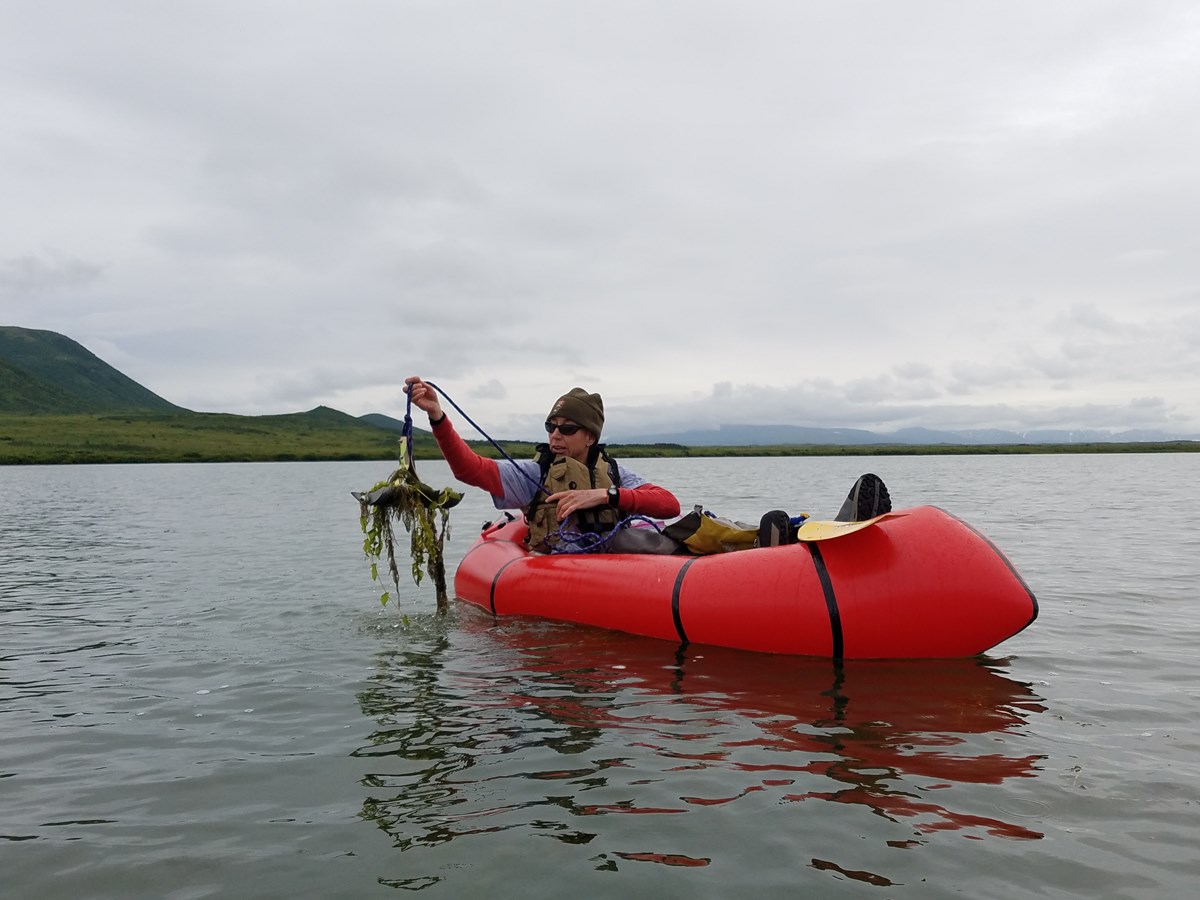 Collaboration in Alaska
Work to manage invasive species is hardly ever done alone by a park. Here are some helpful organizations that work with parks to combat invasive threats.
Alaska Invasive Plant Management Team
The Alaska IPMT provides invasive plant management assistance to each of the 16 parks in Alaska, covering over 52 million acres of pristine natural areas and wilderness, including coastal fjords, glacial valleys, tundra, and boreal forests. The majority of parks in Alaska contain healthy, intact native ecosystems with very low levels of infestation by invasive plants. Each season, field interns in the IPMT work across Alaskan parks, mapping thousands of invasive plant infestations, eradicating small patches, and organizing volunteer events to control larger ones. In cooperation with the U.S. Forest Service and the Alaska Natural Heritage Program, over 100 species were systematically ranked for their invasiveness threat and workshops were provided for their identification. Altogether, the Alaska IPMT makes the most of its support through an integrated, collaborative approach to maintain Alaska's unique position: ahead of the invasive species risk.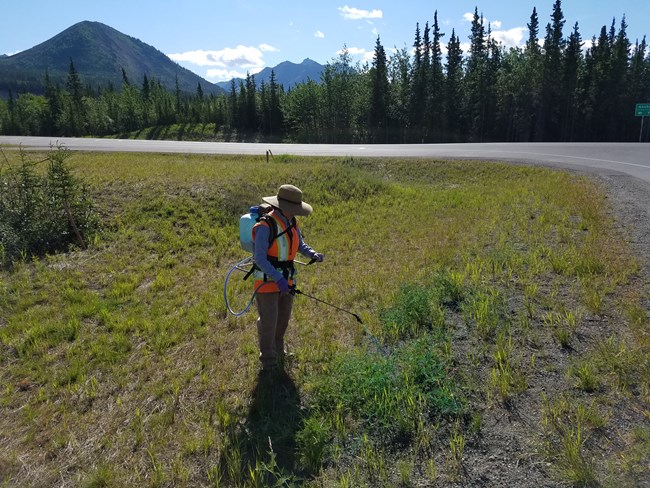 Targeted Plant Species Watchlist for Alaska
Common dandelion (Taraxacum officinale)
Reed canary grass (Phalaris arundinacea)
Perennial sow thistle (Sonchus arvensis)
Oxeye daisy (Leucanthemum vulgare)
Orange hawkweed (Pilosella aurantiaca)
Bird vetch (Vicia cracca)
White and Yellow sweetclover (Melilotus officinalis)
Elodea - "Canadian waterweed" (Elodea canadensis)

Case Study of Invasive Species Projects in Alaska: Control Effort Successes in the Backcountry at KEFJ & KATM
The Outwash Plain site is located east of the terminus of Exit Glacier and south of Exit Creek in Kenai Fjords National Park and Preserve (KEFJ). Here, nearly 18 gross infested acres of Taraxacum officinale (common dandelion) were first treated in 2011. Getting to the site can be very challenging, requiring wading through braided creek channels, hiking over glacial moraines and bushwhacking through thick alder, willow and cottonwood. Swift water and changing channelization can create dangerous crossing situations that have prohibited accessing the site in some years, leaving the plants untreated. In spite of these challenges, the crew has reduced the overall infestation density to 51 percent since the site was first treated.

The Fure's Cabin site is located within the Bay of Islands in Katmai National Park and Preserve's backcountry. It is very remote and can only be accessed by boat or floatplane. The crew's ability to conduct several retreatments throughout the season for the last two years has contributed to the successful control of common dandelion at this site. Overall density of the infestation has been reduced by 55 percent since treatments began in 2011.
Contacts for Further Information
Chris Overbaugh
Alaska IPMT Liaison
907-644-3452
e-mail us
Last updated: September 13, 2019